San Diego Smoke and Fire Restoration
Bill Howe offers a full range of restoration services, including certified smoke and fire damage restoration. If you have experienced a fire of any size on your property, it is important you find a trusted smoke and fire damage restoration company to help mitigate the damage and return your property to pre-loss conditions. The restoration specialists at Bill Howe are certified, insured, and experienced- ensuring your property gets the quality restoration it needs to prevent long-term damage.
Check Out Our Latest Promos
Get Up to $1500 off Your New Heating and Air System When You Book Now!
Learn More
$79 Furnace Tune Up and Safety Inspection + Free Filter
Learn More
Whether you want to keep cool in hot weather or stay warm and cozy in chilly temperatures, you can count on Bill Howe for all your air conditioning and heating repair needs. We're proud to serve the San Diego area for over 40 years with heating and air conditioning repair, installation, and maintenance.
Here to Help
Bill Howe is a reputable and respected San Diego fire damage restoration company. We offer restoration services for fires of any size, from small kitchen fires to entire home reconstruction. We have invested in extensive technician training, high-tech equipment, and industry leading techniques to offer San Diego the best smoke and fire damage restoration services. Our team of highly trained professionals are quick to respond and restore your property with expertise. Bill Howe is available 24/7 for emergency smoke and fire damage restoration.
What is Fire and Smoke Restoration?
In the aftermath of a fire, you may be faced with a messy situation. Smoke, soot, and water can damage your property if neglected. The initial 24 hours after a fire are crucial to ensuring the recovery of your property, preventing further damage, and protecting the health of the property's occupants. During fire and smoke restoration, experts work tirelessly to secure the affected areas and restore and/or repair fire damaged materials.
Bill Howe Fire Damage Restoration Process
1. Contact Bill Howe – Fire Damage Restoration San Diego
When you call Bill Howe after a fire incident, our team of professionals are always ready to receive your call and provide on-site evaluations. Bill Howe is available 24/7 for emergency services.
2. Property and Safety Assessment
Once our fire damage restoration specialists confirm the property is safe to enter, we work to identify the signs of structural damage and severity of damage caused. At this stage, the property would be secured, and all access points to property would be boarded up.
3. Minimize Damage
After the initial assessment, our team will take the necessary steps to help prevent further damage to your property. We are experienced and certified in handling smoke, mold, soot staining, rust, corrosion, and air quality concerns.
4. Professional Removal
Soot and debris will be removed from the property and structure, ensuring it no longer remains on surfaces, furniture, fabrics, and other affected items. This process will help to reduce airborne odors and improve your indoor air quality. Any personal items damaged beyond repair will be professionally removed to prevent contamination and damage to other items.
5. Water Removal and Water Damage Prevention
Water and wet surfaces will be properly dried using professional equipment, air movers, and dehumidifiers. It is important this step is performed properly and professionally to prevent water damage, mold and bacteria growth.
6. Deodorizing and Ozone
Bill Howe Fire Restoration Specialists will then deodorize the structure via thermal fogging or ozone as well as encapsulate the structure, removing odors and bacteria from furniture, fabrics, and other affected items.
7. Fire Damage Repair and Restoration
Once the structure is secure and dry, the Bill Howe Restoration team will work to repair, rebuild, and replace damaged materials. This includes cabinetry, flooring, fixtures, paint and more. Should your home require it, or you decide you want it, Bill Howe offers impeccable kitchen and bathroom remodeling services.
Why Choose Bill Howe?
We understand your urgency and getting you the help you need is important to us. That is why we offer 24-hour emergency services. Our customer service representatives are available to receive your call at any time of the day or night. If you are experiencing smoke and fire damage, do not hesitate to call Bill Howe.
Bill Howe is San Diego's most trusted certified restoration company that believes your satisfaction and safety are our top priorities. We are IICRC Certified, guaranteeing our services and methods adhere to highest industry standards.
Quick Insurance Claims Process
Bill Howe understands insurance. We work closely with you and the insurance company to ensure you have a seamless restoration process.
Bill Howe has helped San Diego with restoration and flood services for over 40 years. With an emphasis on highly trained technicians, exceptional customer service, and fair upfront pricing, Bill Howe is the fire restoration company to call. If you experience a fire or damage from smoke, fire, or water, call the name you trust. Call 1-800- BILL-HOWE.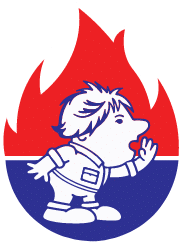 Start Checking Things Off That Home Improvement List With Our Flexible Financing Options
If you want to upgrade your plumbing, HVAC equipment or have an unexpected repair, Bill Howe offers financing solutions that get you the services you need when you need them. Financing is available for a variety of services and products including equipment and installation, maintenance and repairs. Plus, you'll find flexible, budget-friendly options to fit your individual needs.
Access to affordable upgrades and repairs
Low monthly payments
Competitive Financing Rates
Your choice of lender with a program that best fits your needs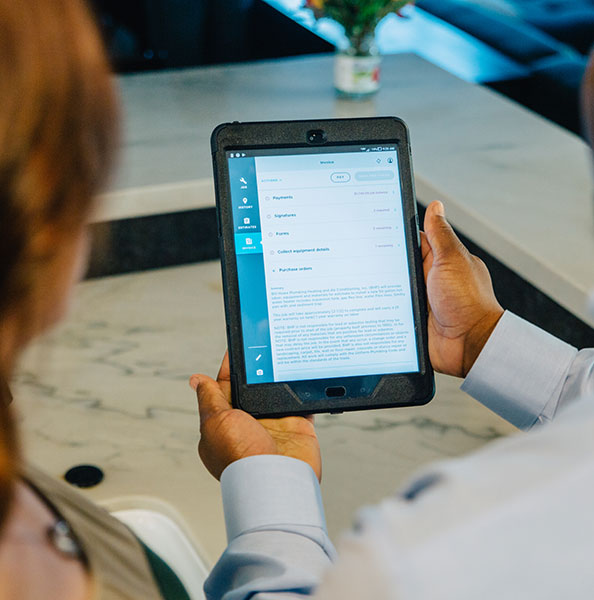 Frequently Asked Questions
Yes. Because smoke and soot are highly acidic, if left unaddressed, it can eat away at the materials in your home causing irreversible damage. Smoke and soot are also damaging to your property's air quality. It is important you call a Fire Damage Restoration Company immediately to prevent unnecessary damage and hazards.
Minor and major fire damage restoration includes securing the property, removing soot, fire and water from damaged areas, restoring and repairing affected materials, and reconstructing the home to pre-loss conditions.
Alpine
Bonita
Bonsall
Borrego Springs
Boulevard
Camp Pendleton
Campo
Cardiff By The Sea
Carlsbad
Chula Vista
Coronado
Del Mar
Descanso
Dulzura
El Cajon
Encinitas
Escondido
Fallbrook
Guatay
Imperial Beach
Jacumba
Jamul
Julian
La Jolla
La Mesa
Lakeside
Lemon Grove
Mount Laguna
National City
Oceanside
Pala
Palomar Mountain
Pauma Valley
Pine Valley
Potrero
Poway
Ramona
Ranchita
Rancho Santa Fe
San Diego
San Luis Rey
San Marcos
San Ysidro
Santa Ysabel
Santee
Solana Beach
Spring Valley
Tecate
Valley Center
Vista
Warner Springs