Trust your furnace tune up with Bill Howe Heating and Air. Our licensed, experienced and courteous HVAC technicians will help keep your family warm this Winter season while saving you money. We've been voted the Best from the best in San Diego, are local & family owned since 1980, have earned the satisfaction of customers with over 3000 five star reviews and we look forward to serving you.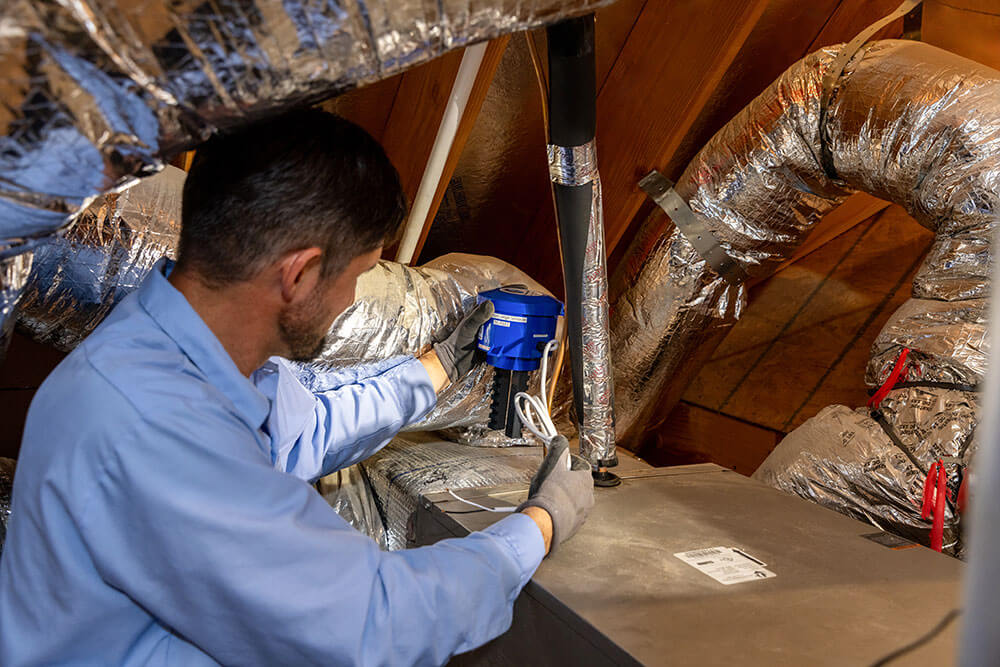 Check Out Our Latest Promos
$79 Furnace Tune Up and Safety Inspection + Free Filter
Learn More
$500 Off Purchase + Install
$500 Off Purchase + Install of Honest Silver Water Filter
Learn More
Got Mold? Get 5% Off Mold Remediation Services
Includes FREE Visual Mold Inspection & Estimate
5% Off
Learn More
Take advantage of our value packed furnace tune up that comes with a new filter, thorough 15-point safety inspection and free duct check. Receive expert recommendations to maintaining ideal performance from our Bill Howe furnace tune up San Diego technicians as well.
We are actively certified to service all leading brands such as Daikin, York and Mitsubishi. Customers can be rest assured that our HVAC repair and service is protected by service warranties and the Bill Howe Happiness Guarantee. Call us now.
Furnace Tune Up Checklist
Prior to performing our furnace tune up, your Bill Howe comfort-specialist will complete a checklist to diagnose the condition of your system. Whether you need an electric or gas furnace tune up, here are some of the services you can expect to receive:
A flue inspection ensures that exhaust gases exit through flue connections without leaking.
Filter check and cleaning
Dirty filters can cause your furnace to work harder than necessary, lowering efficiency and causing additional wear.
This tests the draft motor and the burner fires to ensure they are working properly.
Clean the furnace interior
This task entails removing debris and cleaning the burners, pilot, and motor.
This is a test to show whether the igniter will start properly.
This keeps the burners working at peak performance and efficiency
Check the gas pressure and air mix
This produces the safest and cleanest burns while reducing excess fuel waste.
This includes a check of the safety switches, wiring, fan control, thermostat, and other electrical functions.
The motor will be cleaned and airflow will be checked.
Duct leaks can waste 30% of heat created.
The heat exchanger should be checked for cracks. A cracked exchanger can leak carbon monoxide into your home.
The furnace will be powered on and run as normal operation.
Do I Need a Furnace Tune Up Every Year?
The short answer is yes. Furnaces endure natural wear and tear over time, especially during winter months when heavy usage occurs. The furnace and its components are stressed with use and this can affect its efficiency. Even if left unused, your furnace gathers dust and debris that can clog its filters and age its parts. Without routine HVAC maintenance your furnace will work harder for less heat. An annual heating system check up can save you on utility bills and prolong the life of your system.
If I Have a Heat Pump, Do I Need A Fall Tune Up?
Heat pumps should be serviced twice a year. Once in the spring and again in the fall. Despite the name, a heat pump is responsible for blowing hot and cold air. The temperature is only changed due to the direction the refrigerant moves through the coil. Whether you are preparing for summer or winter, your heat pump will require a heating and air conditioning tune up.
How to Keep Your HVAC System at Optimal Efficiency.
During furnace maintenance service, your Bill Howe HVAC technician can perform an efficiency test on your system. The AFUE (Annual Fuel Utilization Efficiency) is the standard measurement of how much fuel a furnace or boiler wastes. Modern models achieve AFUE ratings of 98, meaning only two percent of fuel is wasted. Older models can fall as low as 70 AFUE. When you receive a gas boiler tune up or AC furnace tune up make sure to ask your technician about your AFUE.
Alternatively, cooling systems are measured by a SEER (Seasonal Energy Efficiency Ratio).
If you are interested in your system's efficiency rating, visit Energy Star to see how it ranks. Energy Star is a voluntary program created by the EPA (Environmental Protection Agency) to set energy-efficiency standards.
Is It True My Warranty is Voided if I Don't Get My Furnace Serviced?
Furnaces that do not receive an annual HVAC tune up may have their warranty voided. Manufacturers expect customers to treat their appliances with care. This includes routine inspections and maintenance to reduce stress on the system. Without a yearly inspection, furnace components are likely to degrade. Manufacturers are reluctant to grant warranty benefits to degraded systems.
To properly maintain your furnace, use a reliable and approved HVAC service provider. A quick search for "furnace tune up San Diego" will show that Bill Howe can take care of all your heating and air tune up needs. Consistent maintenance will prolong the lifespan of your furnace and encourage the manufacturers to reimburse warranty costs.
What Can I Do to Troubleshoot My Furnace Before Calling a Tech For Service?
If your furnace, heat pump, or heating system is having trouble, here are a few furnace maintenance tips prior to inspection. Remember, licensed technicians are specially trained to follow manufacturer requirements when performing maintenance. Performing extensive do-it-yourself maintenance on your system could cause your warranty to be voided.
Self checks:
Check if the thermostat is set to the HEAT position.
Make sure the desired temperature is higher than the current room temperature.
Check if there is power going to the furnace. You can test this by turning on the fan. If the fan does not turn on, try resetting the breakers at the electrical panel.
Make sure air is coming out of your vents. Be mindful of return vents and registers. Furniture may be blocking the air flow and preventing your furnace from working properly.
Check your filters. Filters should be changed about once a month to maintain peak performance. If you own pets check more often as pet dander can increase the amount of materials caught in the filter.
If you are in need of electric furnace maintenance, natural gas furnace maintenance, or a boiler tune up, Bill Howe provides excellent service at fair prices. With over 40 years of experience in the field, Bill Howe can keep your home comfortable and your furnace running smoothly. A quick search for "furnace check up near me" will reveal that Bill Howe is the place to call.
Keep an eye out for our furnace tune up coupons to find a discount that fits your needs.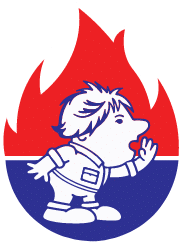 Start Checking Things Off That Home Improvement List With Our Flexible Financing Options
If you want to upgrade your plumbing, HVAC equipment or have an unexpected repair, Bill Howe offers financing solutions that get you the services you need when you need them. Financing is available for a variety of services and products including equipment and installation, maintenance and repairs. Plus, you'll find flexible, budget-friendly options to fit your individual needs.
Access to affordable upgrades and repairs
Low monthly payments
Competitive Financing Rates
Your choice of lender with a program that best fits your needs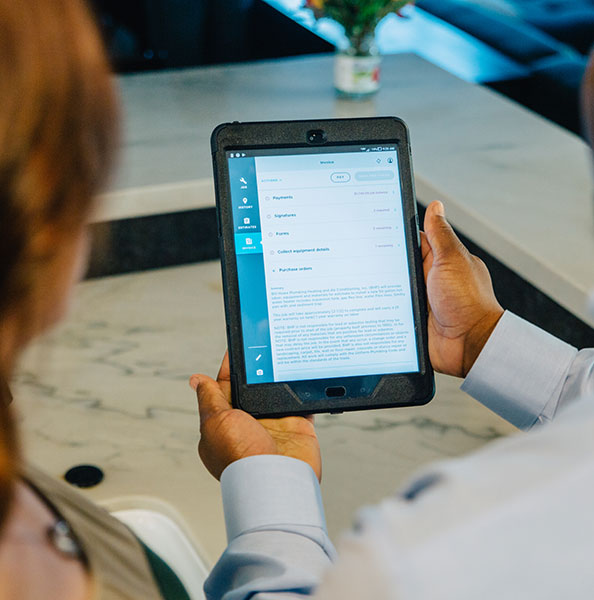 Frequently Asked Questions
Alpine
Bonita
Bonsall
Borrego Springs
Boulevard
Camp Pendleton
Campo
Cardiff By The Sea
Carlsbad
Chula Vista
Coronado
Del Mar
Descanso
Dulzura
El Cajon
Encinitas
Escondido
Fallbrook
Guatay
Imperial Beach
Jacumba
Jamul
Julian
La Jolla
La Mesa
Lakeside
Lemon Grove
Mount Laguna
National City
Oceanside
Pala
Palomar Mountain
Pauma Valley
Pine Valley
Potrero
Poway
Ramona
Ranchita
Rancho Santa Fe
San Diego
San Luis Rey
San Marcos
San Ysidro
Santa Ysabel
Santee
Solana Beach
Spring Valley
Tecate
Valley Center
Vista
Warner Springs