Check Out Our Latest Promos
$79 Furnace Tune Up and Safety Inspection + Free Filter
Learn More
$500 Off Purchase + Install
$500 Off Purchase + Install of Honest Silver Water Filter
Learn More
Got Mold? Get 5% Off Mold Remediation Services
Includes FREE Visual Mold Inspection & Estimate
5% Off
Learn More
Join The Family - Bill's Family Plans
Plumbing + HVAC Plan
Plumbing Plan
Plumbing + HVAC Plan
Plumbing Plan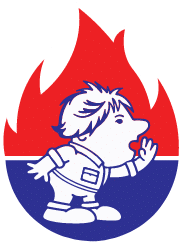 Unmatched Excellence and Experience, That's Howe!
All our vans are fully stocked with common parts, and the best technicians in San Diego. We make sure of this by having our own in-house warehouse supply and training programs, as well as paying for our technicians' trade schools. We're truly family owned, and have been from the start and we invest in our people so they can do the best work at the fairest prices for our community. 
Putting people before profits is at the core of our ethos, and you can tell when a reliable and trustworthy Bill Howe technician comes to your home. We know it can be unnerving to have someone you don't know come to your home, so we background check all of our employees and hire only those with stellar track records. Trust us, because we know Howe.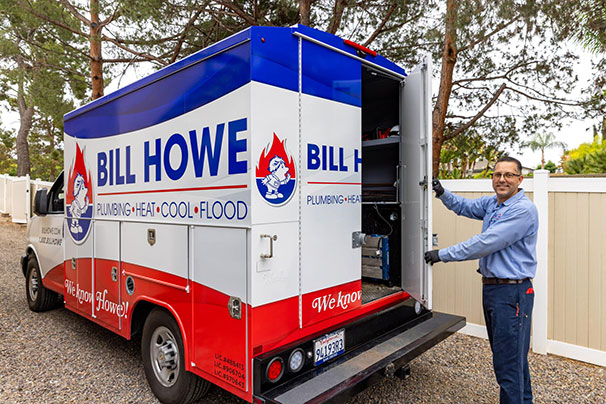 Bill Howe Plumbing, Heating & Air, Restoration & Flood has recently partnered with The Honest Water Filter Company to provide customers in San Diego with the most advanced whole house water filtration systems on the market. Honest Water has developed a revolutionary water filtration system by incorporating technology from the commercial food service industry, creating a residential system that is higher performing and more efficient than any available in the past. Click to read more!