Affordable AC Tune Up services from Bill Howe Heating and Air
Staying cool during the warm summer months is important for your family's comfort. Before San Diego temperatures rise, Bill Howe Heating and Air recommend performing preventative maintenance on your HVAC system. Regular maintenance on your air conditioning and heating systems yields many benefits that lead to overall savings for homeowners. Has it been almost one year since your last air conditioning tune up? Then now is the time to book your reliable AC Tune Up with the Heating and Air experts at Bill Howe.
Beat the heat and call today to schedule you annual Spring AC Tune Up.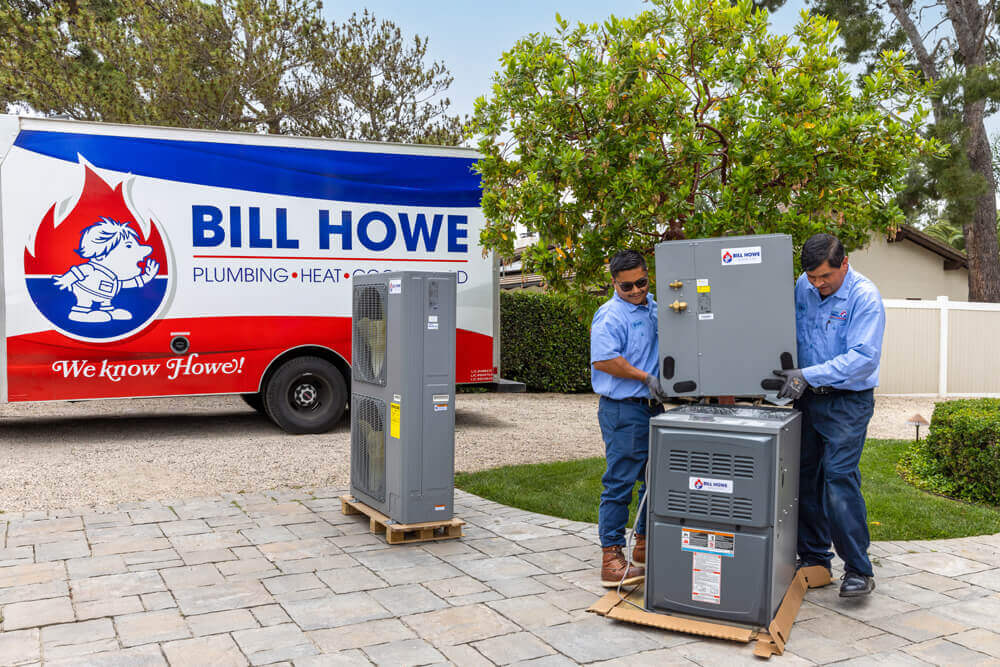 Check Out Our Latest Promos
$79 Furnace Tune Up and Safety Inspection + Free Filter
Learn More
$500 Off Purchase + Install
$500 Off Purchase + Install of Honest Silver Water Filter
Learn More
Got Mold? Get 5% Off Mold Remediation Services
Includes FREE Visual Mold Inspection & Estimate
5% Off
Learn More
Bill Howe Heating and Air offers comprehensive HVAC Tune Ups to keep your systems running in optimal conditions.
Bill Howe AC Tune Up Checklist:
Check system input and output temperatures
Check refrigerant pressures and levels
Check the airflow
Check filters
Inspect the coils for leaks and cleanliness.
Check condensate lines and pumps.
Check electrical contacts, connections, and fuses
Check safety controls.
Check amperage draw on the motors.
Check the thermostat operation.
Plus, Standard Filter Replacement
Benefits of an AC Tune Up
Improve Energy Efficiency
A well-maintained air conditioning system can help save you money during the warm summer months by keeping your utility bills down. When regular service is skipped, your system must work harder to provide the indoor temperatures you desire, increasing energy usage and utility bills. With proper and routine maintenance, your AC system will use 20-30% less energy, working to optimally cool your home in the most energy efficient way.
Prevents HVAC System Breakdowns
Having a certified Bill Howe technician perform regular preventative maintenance will result in fewer system breakdowns. Bill Howe technicians are highly trained and experienced in performing services on all HVAC brands from Daikin, York, Mitsubishi and more. Having extensive knowledge about AC systems allows for complete examination and identification of coils, pumps, or electrical issues that may have become a bigger problem. During a Bill Howe AC Tune Up, we work to take care of these issues, reducing the potential for major repairs or replacements.
Extend the life of your system
Your Air Conditioning system requires regular maintenance to perform its proper functions. By skipping your annual AC Tune Up, the lifespan of your HVAC equipment is greatly reduced. Your annual AC Tune Up will ensure your system maintains its optimal performance and reveal any potential strains or issues before breakdown.
Improves Indoor Air Quality
Your HVAC system works hard all year long. As your system works to circulate and dispense warm or cool air, it is also collecting the dirt, dust, and debris in your home. During your AC Tune Up service, our technicians work to remove these contaminants, ensuring your components are clean and free of debris, and your airflow clear of any blockages. The Bill Howe Heating and Air AC Tune Up also includes a FREE Standard Filter Replacement, helping to filter out any new debris entering the HVAC system before it reaches you and your loved ones. Looking for more ways to improve your indoor air quality? Learn more about Bill Howe's Complete Indoor Air Quality Services
here
.
Keeps Your Warranty Valid
Most air conditioning manufacturer warranties require annual preventative maintenance for your warranty to stay valid. If HVAC tune ups or other required maintenance is skipped, you could void your system's warranty. Leaving you with unnecessary repair bills should your AC system experience any issues.
How Often Do You Need an AC Tune Up?
Bill Howe Heating and Air recommends Ac Tune Up San Deigo services annually, preferably in the spring. This will prepare your system for the warm summer months and help you beat the rush of HVAC services needed in San Diego during the summer. When you're ready to book your HVAC maintenance, just search, "AC Tune Up near me", or visit BillHowe.com or call 1-800-BILL-HOWE.
Why Choose Bill Howe Heating and Air?
Bill Howe Heating and Air is San Diego AC Tune Up specialists! Providing over 40 years of affordable AC Tune Up services to San Diego homeowners. Our HVAC technicians are certified professionals, offering knowledgeable expert HVAC services to San Diego residents.
Don't wait! Book your AC Tune Up with the experts at Bill Howe Heating and Air today!
Are you considering an AC tune-up? You'll find answers to some common questions below.
How much is an AC tune-up?
The cost of an AC tune-up can vary significantly based on factors such as location, service provider, and the scope of the service. On average, you can expect to pay anywhere from $75 to $200 for a standard AC tune-up. However, it's best to contact local HVAC professionals like Bill Howe for precise pricing in your area.
Are HVAC maintenance plans worth it?
HVAC maintenance plans can keep your AC unit working efficiently. Regular maintenance is an excellent way to prolong the life of your AC unit, and it can help reduce the risk of breakdowns, which can lead to costly repairs. So, if you've asked yourself, are HVAC maintenance plans worth it, the answer is a resounding yes!
Explore our Bill's Family Plan. It includes front-of-the-line service, no dispatch fee, water heater or tankless maintenance, sewer camera inspection, a 15-point furnace tune-up, a multi-point AC tune-up, and a free standard filter change. This comprehensive plan ensures your HVAC and plumbing stay in top condition, ultimately saving you time and money. Contact Bill Howe for more information!
How long does an AC tune-up take?
A thorough AC tune-up will take about an hour or two to complete. Bill Howe technicians are certified AC tune-up specialists and take pride in providing thorough inspections and tune-up services.
Do you need an AC tune-up?
You may need an AC tune-up if:
Unusual noises coming from your AC unit
You experience a sudden spike in your energy bills
Inadequate cooling
Unpleasant odors emitting from the AC
Weak airflow
Water leakage from your AC unit
AC is unable to maintain appropriate humidity levels
If it's been a year since your last tune-up
Regular AC tune-ups not only address these issues but also help prevent more extensive and costly repairs down the road, ensuring your AC system operates efficiently and effectively.
The best time to schedule an AC tune-up is spring and fall. Having it performed in spring ensures your AC is ready to cool your home when the temperatures soar in summer. And if you do it in the fall, it will prepare your AC for any cold snaps in winter.
What happens if I avoid HVAC maintenance?
Avoiding HVAC maintenance can result in frequent and costly breakdowns, increased energy expenses, a reduced system lifespan, and diminished indoor air quality. HVAC maintenance is essential to keep your AC operating efficiently, free from problems such as dirty filters and unlubricated components.
What month is best for an AC tune-up?
Many people regard The best months for an AC tune-up are March or April. That way, if our technician identifies any issues, our certified technician can correct them while the outdoor temperatures are pleasant. And it ensures your AC is ready to keep your home comfortable during warm San Diego summers.
However, it's important to note that the ideal timing for a tune-up can vary based on individual preferences and usage patterns. Some individuals use their AC systems year-round to maintain low humidity and high air quality in their homes, adapting the tune-up schedule accordingly to suit their specific needs.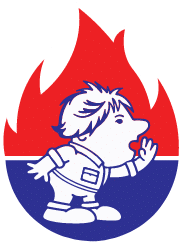 Start Checking Things Off That Home Improvement List With Our Flexible Financing Options
If you want to upgrade your plumbing, HVAC equipment or have an unexpected repair, Bill Howe offers financing solutions that get you the services you need when you need them. Financing is available for a variety of services and products including equipment and installation, maintenance and repairs. Plus, you'll find flexible, budget-friendly options to fit your individual needs.
Access to affordable upgrades and repairs
Low monthly payments
Competitive Financing Rates
Your choice of lender with a program that best fits your needs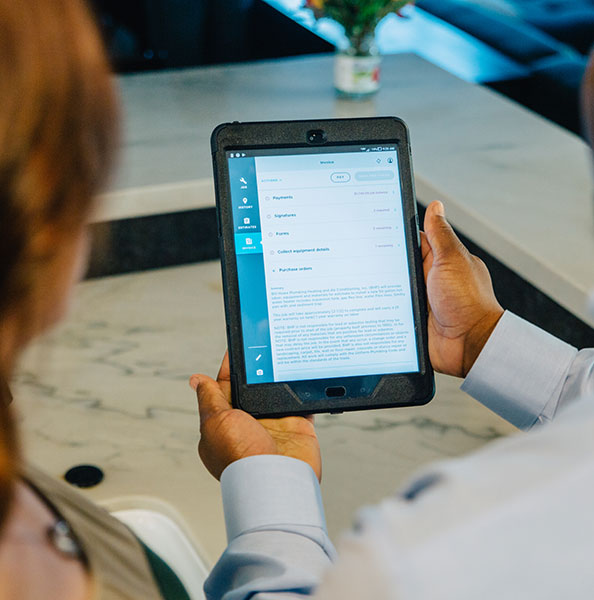 Alpine
Bonita
Bonsall
Borrego Springs
Boulevard
Camp Pendleton
Campo
Cardiff By The Sea
Carlsbad
Chula Vista
Coronado
Del Mar
Descanso
Dulzura
El Cajon
Encinitas
Escondido
Fallbrook
Guatay
Imperial Beach
Jacumba
Jamul
Julian
La Jolla
La Mesa
Lakeside
Lemon Grove
Mount Laguna
National City
Oceanside
Pala
Palomar Mountain
Pauma Valley
Pine Valley
Potrero
Poway
Ramona
Ranchita
Rancho Santa Fe
San Diego
San Luis Rey
San Marcos
San Ysidro
Santa Ysabel
Santee
Solana Beach
Spring Valley
Tecate
Valley Center
Vista
Warner Springs