At Bill Howe Plumbing, we love tankless water heaters. From their unmatched convenience to their long lifespan and cost efficiency, they are a top choice for both homes and businesses. Bill Howe services, repairs, and installs both Rinnai and Noritz brand tankless water heaters for natural gas applications. Bill Howe does not recommend electric tankless water heaters.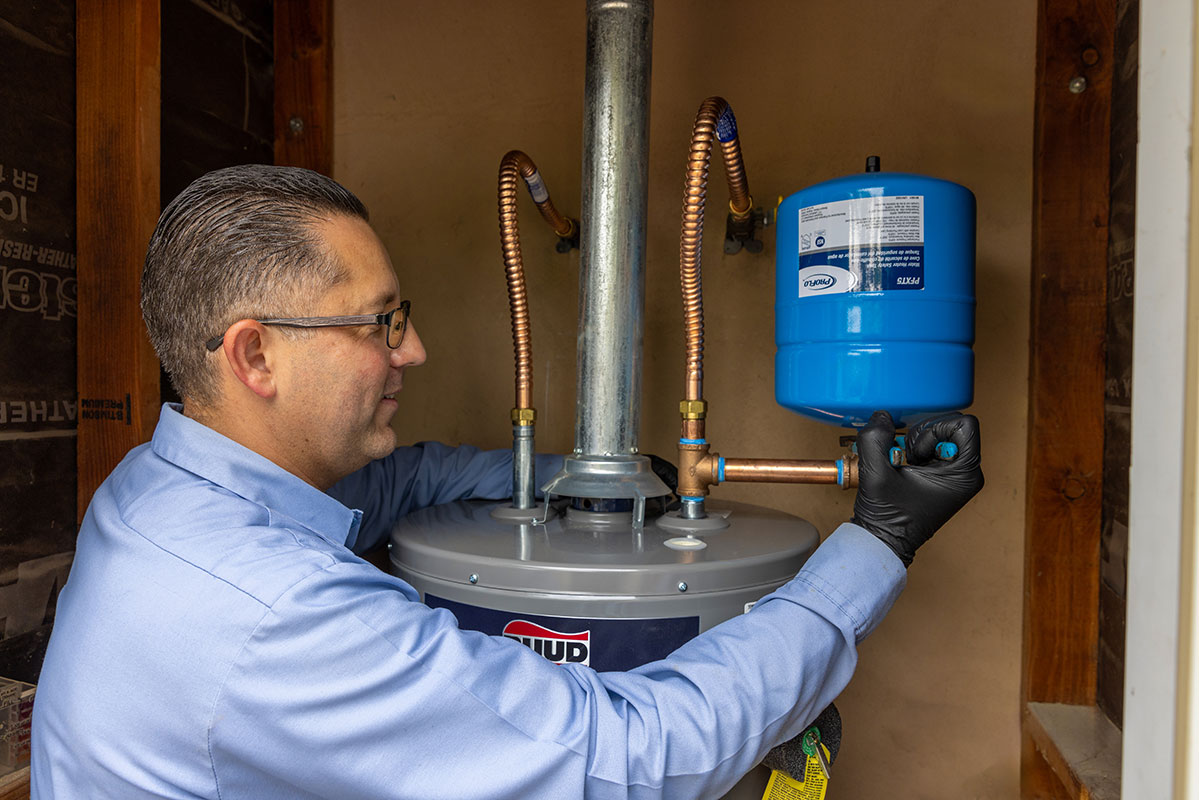 Check Out Our Latest Promos
$79 Furnace Tune Up and Safety Inspection + Free Filter
Learn More
$500 Off Purchase + Install
$500 Off Purchase + Install of Honest Silver Water Filter
Learn More
Got Mold? Get 5% Off Mold Remediation Services
Includes FREE Visual Mold Inspection & Estimate
5% Off
Learn More
Advantages of Tankless Water Heaters include:
Endless Hot Water
Never take another cold shower again! A tankless hot water heater heats water on demand, so homeowners are never limited to a fixed pre-heated supply like traditional storage tank water heaters. You'll enjoy an endless supply of hot water when you want it, for as long as you need it. Take a shower, wash dishes and do laundry all at the same time!
Energy Costs
With a tankless water heater, San Diego residents can enjoy up to a 40 percent energy savings on their SDG&E bill compared to a traditional model. That's because tankless water heater units are designed to be highly efficient and only heat water when it's needed. When the demand for water ceases, the unit shuts down and uses no energy, a revolutionary advantage over a standard water heater.
Performance and Longevity
With an energy efficient tankless hot water heater, you get the durability and reliability of a commercial-grade copper heat exchanger and an industry-leading 12-year limited warranty on the heat exchanger. Plus, tankless water heaters have a typical life span of 20 years or more installed in residential applications, up to twice as long as a conventional water heater. Most tankless water heaters can be repaired and have parts exchanged as well, so replacing the entire water heater every 6-8 years is a thing of the past.
Clean, Fresh Water
When using a conventional water heater, rust and scale build-up can collect in the interior of the storage tank. This water is then circulated through the home for day-to-day use for bathing and drinking. With tankless water heaters, there is no tank to store water, so you'll always experience fresh and clean hot water because the unit heats water on demand as it passes through the unit.
Space Savings and Flexible Installation Options
Reclaim precious space in your home. Conventional water heaters can take up to 16 square feet of valuable floor space. However, tankless units (about the size of a carry-on suitcase) can be installed on virtually any wall inside or outside of your home.
More Capacity
Meeting increased hot water demands can be a challenge for traditional tank-style heaters. With Rinnai's innovative technology you'll never run out of hot water.
Our units can be used individually, in pairs or in banks of three or more for residential, commercial and multi-family applications.
Peace of Mind
With tankless water heaters, there's no storage hot water tank to leak or break, thus reducing the risk of flooding. Plus, both Rinnai and Noritz offer a line of controllers that make it easy to set water temperatures precisely for multiple locations in your home to ensure comfort and prevent scalding accidents. With a tankless system, you can heat water to the perfect temperature for your faucet or shower whenever needed.
Installing and Maintaining Your New Tankless Water Heater
Upgrading from a traditional to a tankless water heater in San Diego is easy. Since tankless models are available in both indoor and outdoor models, most homes are able to handle a tankless system. Bill Howe installs natural gas tankless water heaters and is certified dealers in both Rinnai and Noritz brands.
Installing a new tankless requires the installation of a larger gas line to handle the additional BTU's for the tankless unit. This is easily performed during a routine installation. Most homeowners choose to install a tankless heater in the same space of the traditional water heater they are replacing as it is conveniently located near all the required gas and water lines, but they can be moved just about anywhere.
Bill Howe tankless experts do recommend that homeowners consider a water filtration system when upgrading to a tankless water heater to help keep the system in great condition. San Diego water quality is less than desirable and the hard water can have negative effects on a tankless heaters internal working parts.
Once per year, it is recommended that homeowners perform a tankless water flush on their system. Bill Howe offers this service and homeowners who are mechanically inclined can also watch our video on how to perform this flush themselves. This helps to keep the tankless water heater clean and in optimal condition.
Get Your Noritz or Rinnai Tankless Water Heater Serviced Today!
Bill Howe specializes in tankless water heater maintenance, repair, and water heater installation for Rinnai and Noritz tankless water heaters, and our friendly experts will ensure that the job gets done quickly and efficiently so you can have endless hot water.
Who doesn't love endless hot showers and being water wise? San Diego residents can learn more about the benefits of a tankless water heater installation, a water heater replacement, and tankless water heater repair by calling us at 1-800-BILL-HOWE (1-800-245-5469).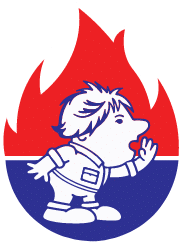 Start Checking Things Off That Home Improvement List With Our Flexible Financing Options
If you want to upgrade your plumbing, HVAC equipment or have an unexpected repair, Bill Howe offers financing solutions that get you the services you need when you need them. Financing is available for a variety of services and products including equipment and installation, maintenance and repairs. Plus, you'll find flexible, budget-friendly options to fit your individual needs.
Access to affordable upgrades and repairs
Low monthly payments
Competitive Financing Rates
Your choice of lender with a program that best fits your needs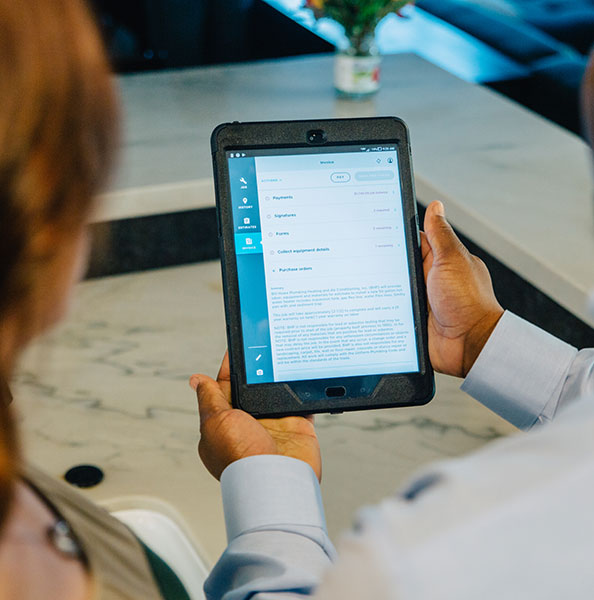 Alpine
Bonita
Bonsall
Borrego Springs
Boulevard
Camp Pendleton
Campo
Cardiff By The Sea
Carlsbad
Chula Vista
Coronado
Del Mar
Descanso
Dulzura
El Cajon
Encinitas
Escondido
Fallbrook
Guatay
Imperial Beach
Jacumba
Jamul
Julian
La Jolla
La Mesa
Lakeside
Lemon Grove
Mount Laguna
National City
Oceanside
Pala
Palomar Mountain
Pauma Valley
Pine Valley
Potrero
Poway
Ramona
Ranchita
Rancho Santa Fe
San Diego
San Luis Rey
San Marcos
San Ysidro
Santa Ysabel
Santee
Solana Beach
Spring Valley
Tecate
Valley Center
Vista
Warner Springs