Emergency 24-Hour Plumber
You can put off some plumbing issues for a short time with a bit of DIY damage control, but others call for an emergency plumber. If you have a plumbing emergency, Bill Howe Plumbingprovides the most comprehensive and respected 24-hour emergency plumbing service in San Diego.
When plumbing issues strike unexpectedly, count on Bill Howe Plumbing for swift and reliable solutions. With a legacy of service since 1980, we're dedicated to customer satisfaction and quality workmanship. Our emergency plumbing service covers:
Immediate response
Comprehensive experience
Preventive measures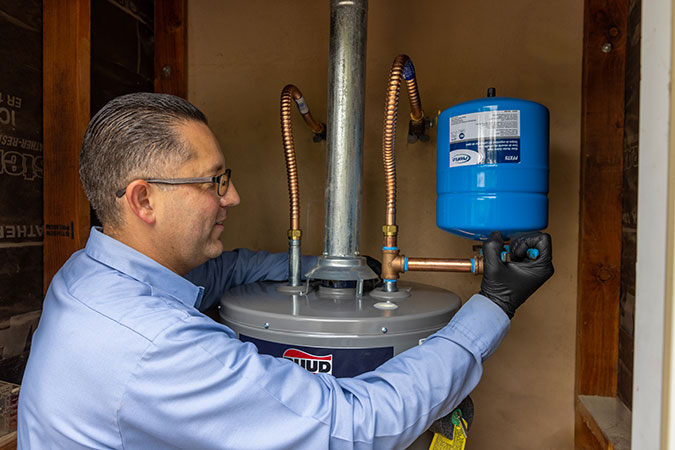 Check Out Our Latest Promos
Get Up to $1500 off Your New Heating and Air System When You Book Now!
Learn More
$79 Furnace Tune Up and Safety Inspection + Free Filter
Learn More
You can put off some plumbing issues for a short time with a bit of DIY damage control, but others call for an emergency plumber. If you have a plumbing emergency, Bill Howe Plumbing provides the most comprehensive and respected 24-hour emergency plumbing service in San Diego.
Why Choose Bill Howe?
When you need help, we answer. No matter if it's in the middle of the night when you discover a flooded bathroom or on a weekend when you're hanging with the family. Call us and we'll be on our way promptly as your 24-hour plumber.
We've provided emergency plumbing service in the San Diego area since 1980. We're dedicated to the highest level of service, and 100% customer satisfaction is our goal. A warranty backs our work for your peace of mind.
After 43 years in business, there's not much we haven't seen! We train our technicians thoroughly before sending them to your home or business so you can call us with confidence to resolve your emergency plumbing issue. We have an A+ rating with the Better Business Bureau with hundreds of positive reviews from previous customers as a testimony to our quality work.
As one of the area's most trusted and awarded plumbing services, we bring over 40 years of experience to every job — and we deliver it quickly. Do you need to call an emergency plumber in San Diego? Two fundamental questions can help you determine if you need 24-hour plumbing services.
Does Your Plumbing Leak Affect a Necessity?
Water coming through the ceiling from upstairs is an emergency, but an out-of-commission toilet or clogged sink can be emergencies too! If your plumbing problem can wait till the next day, you may not need emergency plumbing. But if you need to get back up and running in the middle of the night, we're ready to roll.
Can You Prevent Further Damage?
A bucket under a slow leak or other preventive measures can temporarily slow down or control damage. If your plumbing leak can wait, you can minimize further damage by turning off the water to the fixture. If your toilet leaks, the shutoff valve is right behind the base. For leaky sinks, the shutoff is usually beneath the sink. If you can't find the shutoff valves or have trouble turning them off, you can always cut off the main water supply at your home's water meter.
If you can live without running water overnight, you can call us in the morning. But if your plumbing leak has the potential to cause damage to your home, it's time for emergency plumbing help.
San Diego's Best Emergency Plumbing Services
No plumbing leak gets better on its own, so any leak has the potential to cause costly damage if left unchecked. Here are the most common situations that call for emergency plumbing repairs.
Broken Pipes
If a busted pipe is spraying water all over, you should turn off the water inside or at the water meter until your emergency plumber arrives.
Water Heater Leaks
When a hot water tank drips, has a strange odor, or is making noises, there's a problem that needs immediate attention.
Washing Machine Leaks
Washing machines use a lot of water, and if yours leaks, much of it can soak into your floor and cause damage. If water comes from underneath your washer, you may have a plumbing emergency that needs attention fast.
Sewage Backups
If your toilet is overflowing or water bubbles up in the sink or shower when you flush, you may have a sewer blockage. Not only can sewage backups cause water damage, but they are also a serious health concern and require immediate attention. They stink too!
Emergency plumbing problems are distressing, but when you know who to call, you can minimize the damage and stress. The next time you have a leak, keep calm, do what you can to slow it down and minimize any damage. Then, instead of searching for "Emergency plumber near me," call the #1 plumbing services in San Diego for fast service and a job done right.
What We Do
No matter your plumbing emergency, our emergency plumbers can resolve your issue. We can take care of all kinds of issues to protect your home.
Clogged drain cleanout
Sewer backup cleanout
Conventional water heater repairs
Tankless water heater repairs
Hydro-jetting
When you need an emergency plumber, call Bill Howe. We Know Howe!
Our service technicians are trained to work on all kinds of plumbing systems and issues. We carry a wide variety of parts on our trucks to make repairs immediately. Don't wait and risk further, more costly damage. Give us a call right away when you need emergency help.
San Diego Emergency Plumbers You Can Trust
Bill Howe Plumbing provides professional and affordable emergency plumbing services to commercial and residential customers throughout San Diego. Whether you need a new water heater installed, a new heating and air system installed, or have a plumbing emergency that can't wait, we've got you covered. Since 1980, our family-owned and operated company has served satisfied customers across San Diego with plumbing, heating, and air conditioning services.
Think Bill Howe when you need an emergency plumber. Our technicians are available 24 hours a day, seven days a week, for your plumbing emergency. Call us at 800.BILL-HOWE. We'll get your emergency resolved quickly and provide you with warrantied, high quality work.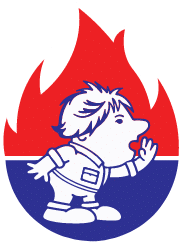 Start Checking Things Off That Home Improvement List With Our Flexible Financing Options
If you want to upgrade your plumbing, HVAC equipment or have an unexpected repair, Bill Howe offers financing solutions that get you the services you need when you need them. Financing is available for a variety of services and products including equipment and installation, maintenance and repairs. Plus, you'll find flexible, budget-friendly options to fit your individual needs.
Access to affordable upgrades and repairs
Low monthly payments
Competitive Financing Rates
Your choice of lender with a program that best fits your needs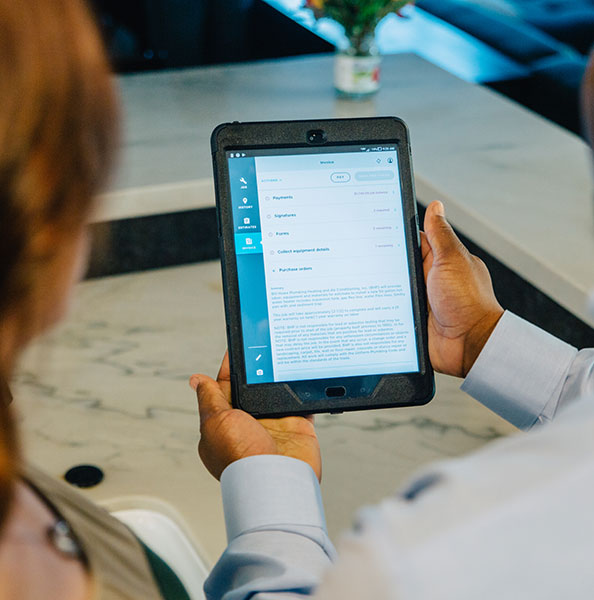 Alpine
Bonita
Bonsall
Borrego Springs
Boulevard
Camp Pendleton
Campo
Cardiff By The Sea
Carlsbad
Chula Vista
Coronado
Del Mar
Descanso
Dulzura
El Cajon
Encinitas
Escondido
Fallbrook
Guatay
Imperial Beach
Jacumba
Jamul
Julian
La Jolla
La Mesa
Lakeside
Lemon Grove
Mount Laguna
National City
Oceanside
Pala
Palomar Mountain
Pauma Valley
Pine Valley
Potrero
Poway
Ramona
Ranchita
Rancho Santa Fe
San Diego
San Luis Rey
San Marcos
San Ysidro
Santa Ysabel
Santee
Solana Beach
Spring Valley
Tecate
Valley Center
Vista
Warner Springs