Whether you want to keep cool in hot weather or stay warm and cozy in chilly temperatures, you can count on Bill Howe for all your air conditioning and heating repair needs. We're proud to serve the San Diego area for over 40 years with heating and air conditioning repair, installation, and maintenance.
HVAC Installation, Repair and Maintenance
Residential and Commercial
Light Commercial HVAC
Duct Cleaning
Exhaust Fans
Whole House Re-ducting
"Green" Thermostat Recycling Program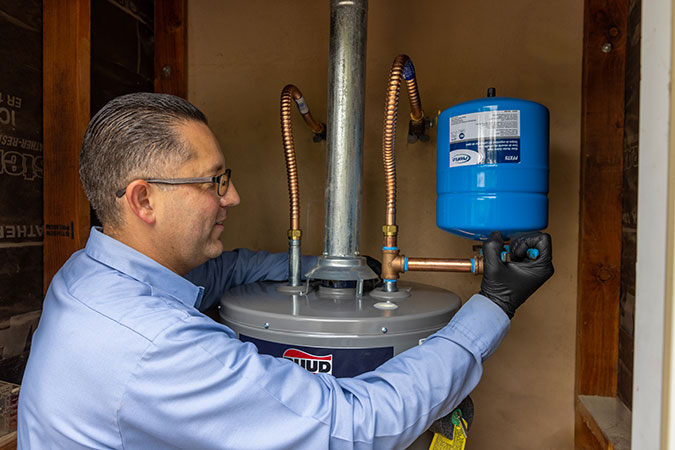 Check Out Our Latest Promos
Get Up to $1500 off Your New Heating and Air System When You Book Now!
Learn More
$500 Off Purchase + Install
$500 Off Purchase + Install of Honest Silver Water Filter
Learn More
Water Heater Repair & Installation
Is your water heater acting up and you want a professional to look at it? Bill Howe Plumbing has a trustworthy team of specialists who will fix the problem. We will provide you with any assistance regarding your water heater – be it maintenance, repair, installation, or replacement of an old water heater with a new one.
Call Bill Howe Plumbing for certified and warrantied water heater repair. We have installed over 25,000 water heaters and repaired just as many since opening in 1980.
Bill Howe's team of water heater experts can recommend, repair and install a variety of water heaters. We recommend dependable brands such as RUUD and Rheem water heaters for traditional tank systems. If you are upgrading to a tankless system, we recommend Rinnai tankless water heaters. From minor repairs and annual maintenance to expert installation, Bill Howe is the leader in hot water heater repair service. We care for residential and commercial customers for water heater installation and repair.
Water Heater Repairs and Replacement
Before you make a decision on whether or not your water heater needs a repair or replacement, have a certified Bill Howe technician perform a diagnosis and give you a recommendation on what to do next. No matter if you have a traditional or tankless water heater, Bill Howe offers free estimates for recommended work.
Bill Howe offers generous warranties on products we install, so you can rest assured that we have you covered if something goes wrong.
Common Water Heater Problems
There are several problems that typically occur over the lifetime of a water heater, and these will depend on the type of heater you have installed.
If your electric water heater has stopped producing hot water, it could be a simple problem like a tripped circuit breaker or a blown fuse. Besides that, some electric water heaters have a circuit-style safety switch placed near or on the thermostat.
Conventional and tankless water heaters work best and last longest when they're maintained once a year. Making sure you're up to date on maintenance will maximize the efficiency of your water heater product.
When it comes to tankless water heaters, the most common problem they face is mineral buildup. Annual flushes prevent buildup and guarantee your tankless unit will work well for a long, long time.
When Do You Need a Water Heater Repair Service?
You don't want to wait until your water heater stops working completely to get it checked out. Often, a water heater will show signs that something is wrong. If you notice any of the following symptoms, you should call Bill Howe for water heater service:
You hear a knocking sound in your water heater.
The pilot light won't stay lit.
You see standing water under the unit.
The hot water doesn't get as hot as it should.
The water from the hot water faucet fluctuates between hot and cold.
The water heater keeps shutting off.
Any of these can be signs of a significant repair issue. You should call for service right away instead of waiting. These problems don't get better with time.
Here are the most common issues that may arise with water heaters.
Rust & Corrosion
Rust and corrosion are common issues with water heaters. Usually found on the exterior of the tank, inlet pipes and inlet parts, rust and corrosion are telltale signs that you need your water heater repaired.
Rust on the exterior of your water heater indicates that your system is nearing the end of its life, especially if it is more than 6 years old. If you've noticed rust around your water supply, call a professional immediately to have the system replaced. A certified Bill Howe technician can recommend a new system for your home and will haul your old hot water heater away after installing a new one.
Heavy corrosion buildup on water line valves indicates fluctuations in pressure, causing small leaks. Left unchecked, sediment will corrode the inside of the tank and seep into the water supply. Routine system flushes can prevent corrosion from building, extending the life of your system. Bill Howe offers water heater flush services to help prevent corrosion.
Make sure to routinely check for rust to help you catch the problem at the start.
Leaking Water Heater
It is common for water heaters to leak due to fluctuating pressure through the temperature and pressure relief valve. Small drips are not cause for concern. However, homeowners should monitor the size of the leaks.
A water heater that is leaking from the bottom of the tank is failing and should be replaced immediately. If your water heater is in a garage and has leaks, schedule an estimate as soon as possible. Then, remove debris and clutter away from the system. If your water heater bursts, it is smart to avoid water damage to your belongings.
For tank water heaters located inside the home, immediately cut the supply of water to the heater and schedule an appointment to avoid flooding. Bill Howe offers tips on what to do if your water heater is leaking.
Popping Noises
If you hear strange snapping or popping sounds coming from your water heater, there's no reason to worry. The sounds mean that sediments are mixing together, and the water heater simply needs to be rinsed. Call Bill Howe Plumbing and let our technician get it done for you promptly.
Water Takes Too Long to Turn Warm
Most likely, this indicates an issue with the heating element in your water heater. A specialist can determine if the heating element can be fixed or needs to be replaced with a new one.
Sudden Temperature Change
Have you noticed sudden splashes of cold water while hot water is supposed to be running? If this starts happening, it's most likely that there's a crack in the dip tube connecting cold water with your water heater. Request a specialist visit with Bill Howe Plumbing for your water heater repair.
Your Water Heater Isn't Working – What's Next?
In the event of a water heater suddenly not working, don't try to repair it yourself. You might potentially cause more damage that would result in additional work and repair cost. Your safest bet is to call a professional at Bill Howe and have a certified plumber conduct an inspection and make necessary water heater repairs. You can call us anytime to request any water treatment services.
The Decision to Repair or Replace
As your water heater gets older, more issues can arise. Some will be easy fixes, such as replacing the heating element. Others require replacement, such as a leak in the tank. For other issues, decide how much to put into repairs before replacing the heater. We can discuss your options with you to help you determine when it's time to upgrade your system to a new one.
With new technology, you have more choices for types of water heating systems. You must also consider the size of the system for your household. We can help you choose the right size to ensure enough hot water for everyone's usage. With a conventional water heater, you will need to decide on the tank size that will provide your family with the amount of hot water it needs. With tankless water heaters, you have hot water all the time.
The two most popular types of water heaters are conventional and tankless. Conventional water heaters include a tank that holds the heated water, and they are the most common systems found in homes. Tankless water heaters are also known as on-demand or recirculation systems. They don't store hot water but heat it as the water comes through the pipes. You can choose gas or electric tankless systems, just as with conventional water heaters.
Heat pumps and solar water heaters are two other systems that use natural resources to heat your water. Heat pump water heaters transfer heat from the ground or the air to the water. Solar heaters use solar panels mounted on the roof to heat the water. Talk to our team about water heater replacement and what works best for your home or business.

Fast and Reliable Service
Bill Howe offers 24/7 service for all water heater repairs, assessments, and installations, among other plumbing services. From water heater gas line inspection to a new water heater installation, Bill Howe's team of plumbers can diagnose and solve the problem quickly. We will even haul away your old water heater. With over 40 years of experience, Bill Howe is the company to trust with your water heater services and emergency water heater repair.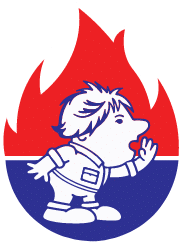 Start Checking Things Off That Home Improvement List With Our Flexible Financing Options
If you want to upgrade your plumbing, HVAC equipment or have an unexpected repair, Bill Howe offers financing solutions that get you the services you need when you need them. Financing is available for a variety of services and products including equipment and installation, maintenance and repairs. Plus, you'll find flexible, budget-friendly options to fit your individual needs.
Access to affordable upgrades and repairs
Low monthly payments
Competitive Financing Rates
Your choice of lender with a program that best fits your needs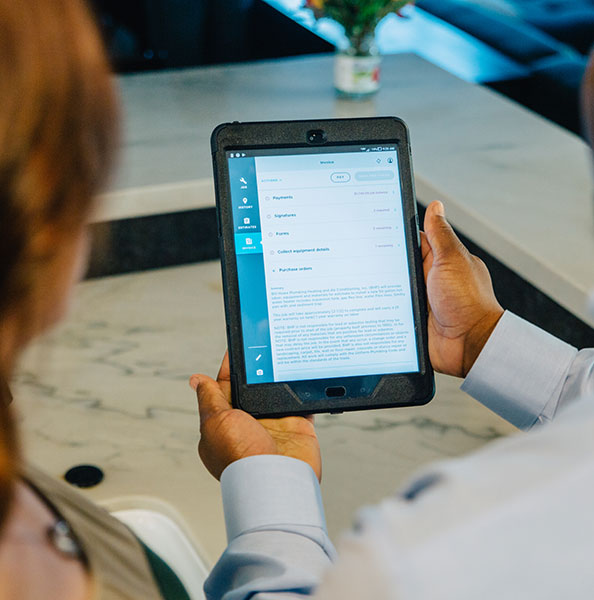 Q: What types of hot water heaters are there?
A: The five main types of water heaters include
Conventional is one of the most popular types of heaters.
Tankless heaters work on super-heated coils and produce instantly heated water.
Solar heaters use energy generated by using roof-mounted panels that are independent of the power grid.
Condensing heaters redirect hot exhaust gas that is then used to heat the water tank.
Heat pump or hybrid heater is the best alternative to fuel or electric heaters.
Q: Can I simply patch a water heater leak myself?
A: Let's say you have a water heater with a tank. You've found a leak and are certain there are no other issues. It may seem that patching up the tank should work just fine. Unfortunately, that's not the case when it comes to repairing water heaters. The inside of the tank eventually corrodes from being exposed to mineral deposits and from the constant strain of expanding from heat and reduction from cooling. Sadly, there is no way to repair a leaking tank. The only thing you can do at this stage is to replace your water heater with a new one.
Q: Which brand water heater is best?
A: Bill Howe carries all the top-of-the-line water heater brands, including Ruud and Rheem. We will consult you on all the types of heaters and will help you pick the most efficient one for your home while keeping your specific needs in mind. Every type of heater has its pros and cons, so give us a call and we'll walk you through it.
Q How long does a water heater usually last?
A:  A residential water heater typically lasts between 6 and 13 years. It's smart to plan a water heater replacement before there's a risk of a leak or the heater bursting in your basement or garage.
Q: Should I get a conventional or tankless water heater?
A: When replacing a hot water heater, consider going tankless. Tankless hot water heaters are rising in popularity due to the luxury of endless hot water and space-saving models. While they are more expensive to install, tankless units provide more energy efficiency and reduced chance of leakage.
In addition, tankless water heaters have longer standard warranties and can save homeowners money in the long run.
When the time comes to install a new water heater, and you are still in doubt about what type of heater suits your needs best, give us a call. A Bill Howe Plumbing specialist will help you compare the different types of heaters so that you can choose the one that perfectly suits your situation.
Alpine
Bonita
Bonsall
Borrego Springs
Boulevard
Camp Pendleton
Campo
Cardiff By The Sea
Carlsbad
Chula Vista
Coronado
Del Mar
Descanso
Dulzura
El Cajon
Encinitas
Escondido
Fallbrook
Guatay
Imperial Beach
Jacumba
Jamul
Julian
La Jolla
La Mesa
Lakeside
Lemon Grove
Mount Laguna
National City
Oceanside
Pala
Palomar Mountain
Pauma Valley
Pine Valley
Potrero
Poway
Ramona
Ranchita
Rancho Santa Fe
San Diego
San Luis Rey
San Marcos
San Ysidro
Santa Ysabel
Santee
Solana Beach
Spring Valley
Tecate
Valley Center
Vista
Warner Springs