Check Out Our Latest Promos
$79 Furnace Tune Up and Safety Inspection + Free Filter
Learn More
$500 Off Purchase + Install
$500 Off Purchase + Install of Honest Silver Water Filter
Learn More
Got Mold? Get 5% Off Mold Remediation Services
Includes FREE Visual Mold Inspection & Estimate
5% Off
Learn More
Salt-free Scale Water Treatment
Why Do I Need Whole Home Salt-free Scale Treatment?
Many of the Bill Howe Plumbing service calls are to repair pipes and fixtures damaged by scale buildup from hard water.  Our whole home scale reduction system is an easy to install, eco-friendly, salt-free method to treat hard water as an alternative to a water softener.
A San Diego homeowner will find signs of water hardness throughout the home as white spots on shower doors, soap scum buildup in tubs, hard scale on faucets, and deposits in coffee makers and irons.  This damaging effect of scale buildup from the water's hardness requires costly repairs or replacements of pipes, appliances and fixtures.
Bill Howe installed whole home scale treatment systems utilizes nextTM ScaleStop to convert hardness minerals into harmless, inactive microscopic crystals, which creates such benefits as:
Protects the entire home from scale build-up
Extends the life of appliances and fixtures
Reduces soap scum on surfaces in showers and tubs
Alleviates the need for the chemicals of harsh cleaning products
Decreases spots and film on dishes
Preserves beneficial minerals
No added salt or sodium to drinking water
No slimy soft-water feel
No lifting heavy bags of salt
No electricity required
No mechanical parts that need servicing
Sustainable eco-friendly system with no wasted water
For more information on a Whole Home Salt-free Scale Treatment or to 
schedule
 a free estimate of salt-free scale treatments, water softener systems or filtration systems, call 1-800-BILL-HOWE (1-800-245-5469), visit live chat or book online today.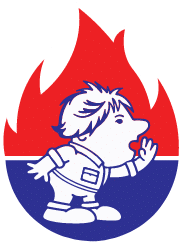 Start Checking Things Off That Home Improvement List With Our Flexible Financing Options
If you want to upgrade your plumbing, HVAC equipment or have an unexpected repair, Bill Howe offers financing solutions that get you the services you need when you need them. Financing is available for a variety of services and products including equipment and installation, maintenance and repairs. Plus, you'll find flexible, budget-friendly options to fit your individual needs.
Access to affordable upgrades and repairs
Low monthly payments
Competitive Financing Rates
Your choice of lender with a program that best fits your needs