Backflow – what is it and why is it so bad? Backflow is a plumbing term that describes the unwanted flow of water in the opposite, unintended direction.  If backflow occurs, potable or drinking water can become contaminated with wastewater.  Contaminated water may contain fertilizer/pesticides, human waste, chlorine from pools, and dirty water from sinks, dishwashers, and showers. Backflow can cause several issues by promoting corrosion of your pipes, creating leaks and create potential risks to your health.  Bill Howe Plumbing, Heating & Air, and Restoration & Flood can provide installation and testing services to ensure you and your family are protected.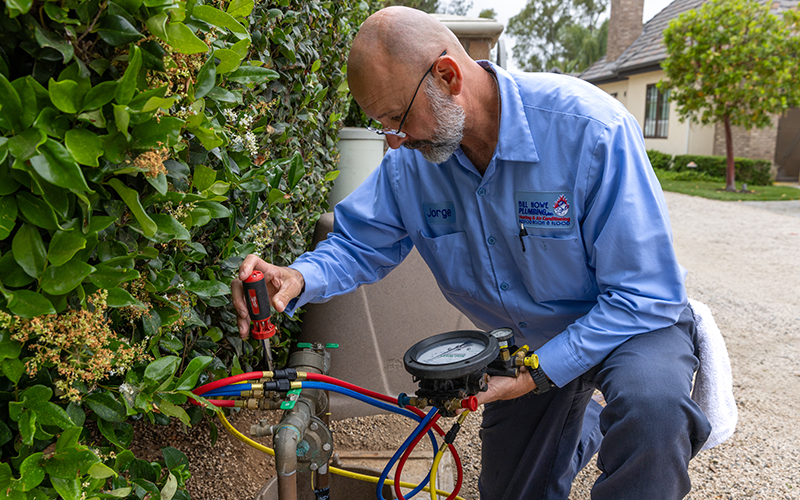 Check Out Our Latest Promos
Get Up to $1500 off Your New Heating and Air System When You Book Now!
Learn More
$500 Off Purchase + Install
$500 Off Purchase + Install of Honest Silver Water Filter
Learn More
Backflow Prevention Devices
Backflow prevention devices can be installed in any number of places. There are different types of backflow preventers, but for commercial properties and newer residential properties, there is a larger backflow prevention device that prevents wastewater from the property from entering the city's water supply.  These backflow prevention devices are required to be installed as close as possible to the water meter. This aids in eliminating the chances of an illegal connection being made between your meter and backflow device.  The City of San Diego also requires that backflow devices be tested at the time of installation, whenever the connection is moved and on an annual basis. A Bill Howe certified backflow tester can perform the annual testing as well as any maintenance that may need to occur.
While these backflow prevention devices protect the municipal water supply from wastewater contaminants that may leave your property, there are plumbing codes and devices already within your property that are designed to help you with backflow protection.  Parts within toilets, faucets, sinks, and hoses have been created and regulated to keep you and your family safe from contamination. If you have an older home or dated plumbing fixtures, updating these fixtures is an affordable way to protect you and your family from contaminated wastewater.  A certified backflow technician can help update these fixtures to add an extra layer of protection from contaminated and dirty water.
Backflow Preventer Services
The costs associated with the installation backflow systems vary with each project.  A certified Bill Howe plumber can help determine which type of device is best for preventing backflow in your water and what those costs might be.  Call 1-800-BILL-HOWE to schedule an inspection and learn more about how Bill Howe can help you solve your backflow problems.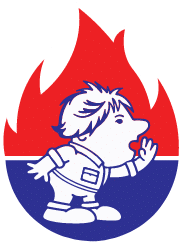 Start Checking Things Off That Home Improvement List With Our Flexible Financing Options
If you want to upgrade your plumbing, HVAC equipment or have an unexpected repair, Bill Howe offers financing solutions that get you the services you need when you need them. Financing is available for a variety of services and products including equipment and installation, maintenance and repairs. Plus, you'll find flexible, budget-friendly options to fit your individual needs.
Access to affordable upgrades and repairs
Low monthly payments
Competitive Financing Rates
Your choice of lender with a program that best fits your needs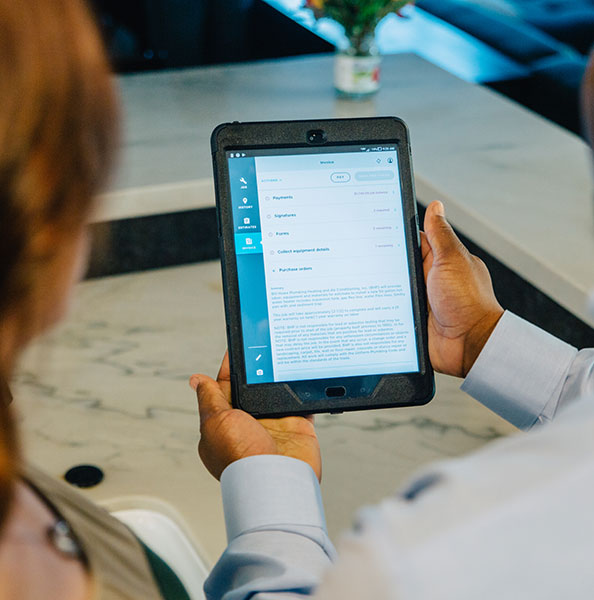 Alpine
Bonita
Bonsall
Borrego Springs
Boulevard
Camp Pendleton
Campo
Cardiff By The Sea
Carlsbad
Chula Vista
Coronado
Del Mar
Descanso
Dulzura
El Cajon
Encinitas
Escondido
Fallbrook
Guatay
Imperial Beach
Jacumba
Jamul
Julian
La Jolla
La Mesa
Lakeside
Lemon Grove
Mount Laguna
National City
Oceanside
Pala
Palomar Mountain
Pauma Valley
Pine Valley
Potrero
Poway
Ramona
Ranchita
Rancho Santa Fe
San Diego
San Luis Rey
San Marcos
San Ysidro
Santa Ysabel
Santee
Solana Beach
Spring Valley
Tecate
Valley Center
Vista
Warner Springs