If you've ever dealt with a clogged drain, you know they can create a mess in your home and disrupt your daily routine. Drain clogs can even cause a loss of revenue for your business. Drain cleaning in San Diego keeps your plumbing operational and prevents terrible messes. Bill Howe in San Diego can take care of routine drain cleaning as well as major clogs.

With more than 40 years in the business, the Bill Howe team has the experience you need for drain cleaning in San Diego. We take care of floor drains, sewer drains, storm drains, and more. Our team responds to emergencies when you have a sewer line backing up or when the sink or tub is stopped up. We'll respond to your situation 24 hours a day, seven days a week.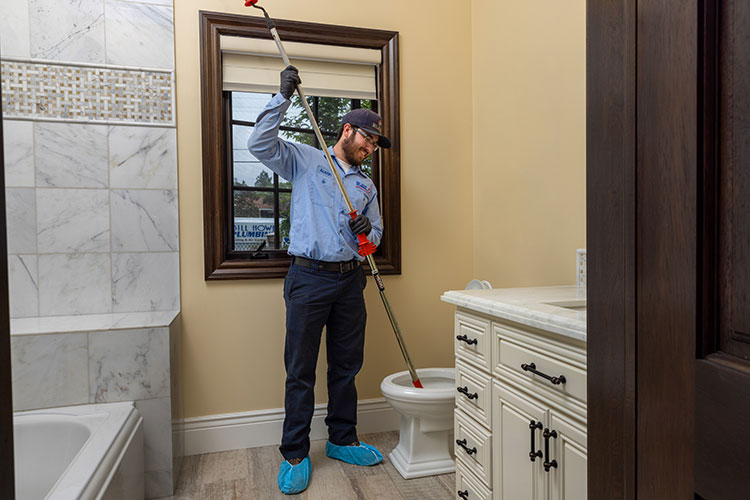 Check Out Our Latest Promos
$79 Furnace Tune Up and Safety Inspection + Free Filter
Learn More
$500 Off Purchase + Install
$500 Off Purchase + Install of Honest Silver Water Filter
Learn More
Got Mold? Get 5% Off Mold Remediation Services
Includes FREE Visual Mold Inspection & Estimate
5% Off
Learn More
Don't Wait – Get Your Drain Cleaned Now
You don't need to wait until the drain backs up into your kitchen, bathroom, or elsewhere in your house or business. You can call Bill Howe if you notice that the water is draining slowly. If multiple drains are having issues, the main line could be the problem. Our professional team will come in and clean out the line with specialized equipment. We take care of drain and sewer cleaning in San Diego for residential and commercial customers.
Most residential properties have drain issues from hair and grease buildup. Main lines may have problems with tree root intrusion, which can cause the line to fail and drains to back up. Bill Howe Plumbing and Drain Cleaning can clear out any drain and repair damage from root intrusion. Commercial drains often have grease buildup, especially in restaurants where kitchens run steadily for many hours a day.
Types of Clogged Drains We Repair
Our team can handle all kinds of drain repairs when they get clogged or damaged. Call us for:
Kitchen sink drains: Garbage disposals can get clogged when you put too much food waste or the wrong kind down the disposal. We also clean out sink pipe clogs and clear dishwashers that drain slowly or back up.
Bathroom, shower & tub drains: We'll clear out a toilet that won't flush or showers that are clogged up and won't drain with our sewer line cleaning services. We can also handle sink drains that leave standing water in the bowl.
Laundry drains: Sometimes water won't drain out of the washing machine and we can find the problem and fix it fast.
Main sewer drains: Main sewer line clogs can happen due to a variety of reasons such as roots, broken lines due to age, and putting paper towels, feminine products or other non-flushable items in the line. We are prepared to diagnose and tackle any clogged sewer lines.
Area drains: Area drains are common in San Diego to help divert storm and rain waters from overflowing and flooding yards and homes. Area drains can become clogged easily during dry weather as they do not get much use. Debris, dirt, leaves, and rocks can obstruct area drain lines, but homeowners may not discover the blockage until it's too late. The best maintenance for area drains is an annual cleaning before the rainy season and a camera inspection to view the condition of the line.
Bill Howe Takes Care of It All
Whether your issue is in the bathroom with a clogged shower or toilet backing up or in the kitchen with a sink that won't drain, we can fix it. We'll take care of clogged drains in the laundry room or anywhere else in your home.
We provide snaking and hydro jetting services to clear out clogged drains. Our team can also perform camera inspections to get a better view of your issue and determine if a broken or collapsed pipe is the culprit. You can call Bill Howe Plumbing for drain repair and 24-hour emergency plumbing service in San Diego. We often use Hydro Jetting to clear out large roots in the main line and grease buildup in other lines. This method clears the line with high-powered water and is best used for lines in good condition.
Once we have diagnosed the issue, we'll provide you with an estimate for the cost of repair or drain cleaning. We may recommend replacing a drain, pipe or suggest using a sewer liner to repair cracks without replacing the entire line. Because our goal is 100% customer satisfaction, we recommend the best repair for you and your budget. We offer epoxy lining to repair broken or cracked lines without resorting to complete replacement. This process allows us to place a liner inside the broken pipes to prevent the roots from clogging the drain. Epoxy lining is a permanent and affordable option that avoids the hassle of digging and replacing cast iron pipes. A complete replacement may be necessary if the damage is more extensive than what lining can correct. However, it is a last resort if no other solution will work. Our goal is to help you save money while fixing the issue.
Call a Professional for Drain Cleaning in San Diego
Using a store-bought drain cleaner can be tempting. While they may open up the drain temporarily, these products may not fix your problem. They can create a small hole in the clog that will allow some water to pass through, but the blockage will return again in time. Some products can even be harmful to your pipe system when used repeatedly.
Professional drain cleaning services eliminate the clog, so your drain operates normally. We can also identify the problem and help you find solutions to avoid future issues.
You may notice that the water in your sink drains slower than normal. You may see standing water in the dishwasher or washing machine. The drain may make gurgling sounds as the water goes down. These are all early signs of problems with your drain. Don't wait for the clog to get worse when you can call Bill Howe now for sewer and drain cleaning. We're here to help with all clogs, big and small. From major emergencies to minor inconveniences, we'll solve your clog problems before they cause other damage.
Serious problems can occur from ignoring slow and clogged drains. Water may overflow, causing damage to other areas of your house. If blackwater floods any areas of your home, it can cause serious health issues.
Bill Howe can identify the origin of the clog and provide you with the best options to take care of it. Often, drainage problems originate further down the drain line or from other areas in your home's pipe system. Your home's pipes are connected so that a clog in the bathroom could cause a backed-up sink in the kitchen. The washing machine could cause a water backup in the rest of the house. Our team has the equipment to identify where the clog started so that we can get it cleared out and prevent future problems.
Drain Maintenance
Once your drains are cleaned out, and the water runs freely again, you'll want to keep them in good shape with regular sewer and drain line maintenance services. Regular drain and sewer line cleaning is the best way to maintain your drains and water lines and prevent clogs and flooding. We recommend having your drains cleaned once a year as part of a regular drain maintenance plan.
Bill Howe provides regular camera inspections to monitor the condition of your water and sewer lines as part of our drain maintenance services. You can schedule with us monthly, quarterly, semi-annually, or annually based on how much you use the lines and any problems you have.
Bill Howe Offers Affordable Drain Cleaning Services in San Diego
When you need emergency help for a backed-up drain, you can count on Bill Howe Plumbing. We have emergency plumbers on call 24/7 to serve our San Diego customers. Whether you need your home or commercial drain cleaned, you can rely on our expertise.
Our technicians have the experience and knowledge to diagnose the issue and clean and repair your drain system. We have over four decades of drain cleaning and repair experience in San Diego, and a reputation for excellence. Schedule an appointment online or give us a call at 1-800-BILL HOWE (245-5469) for affordable drain cleaning in San Diego.2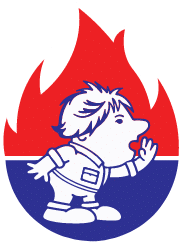 Start Checking Things Off That Home Improvement List With Our Flexible Financing Options
If you want to upgrade your plumbing, HVAC equipment or have an unexpected repair, Bill Howe offers financing solutions that get you the services you need when you need them. Financing is available for a variety of services and products including equipment and installation, maintenance and repairs. Plus, you'll find flexible, budget-friendly options to fit your individual needs.
Access to affordable upgrades and repairs
Low monthly payments
Competitive Financing Rates
Your choice of lender with a program that best fits your needs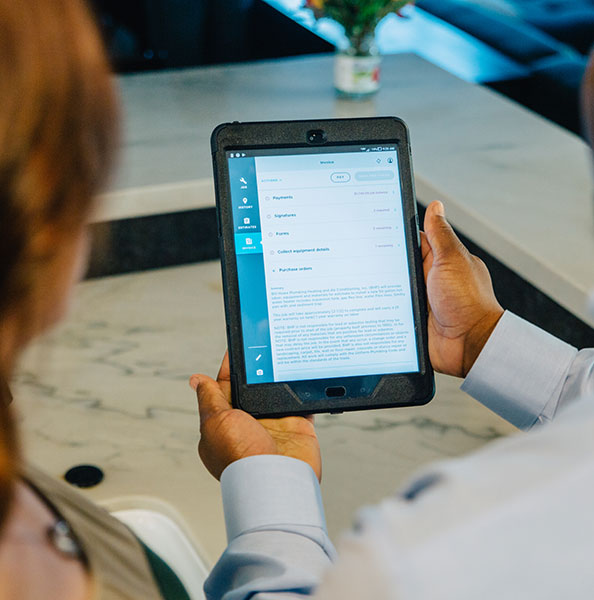 How to avoid drain clogs?
While we're happy to come to the rescue when you have a clogged drain, we know it's an unpleasant expense. It can create delays in your schedule and make a mess in your home. We want to help you avoid these issues and prevent clogs from happening in the first place.
To avoid clogging the kitchen sink and dishwasher, avoid putting grease, oil, or fat down the drain, even if you have a garbage disposal. Scrape the food off the dishes into the trash before rinsing them in the sink. The food often doesn't cause the clog, but it gets trapped in grease buildup, which lines the pipes. Be careful with what food you put down the disposal. Even if the disposal allows certain foods, it's always a good idea to put as many food scraps as you can into the trash rather than down the sink. This avoids large food scraps becoming stuck in your drain line.
Soap is a big culprit in the bathroom. Avoid using an excessive amount of soap, and allow warm water to run for a few minutes after use. Use a strainer in the shower drain to capture hair. Make sure you only use toilet paper that is designated for sewer lines and don't flush paper towels or other products down the toilet. Even wipes that claim to be flushable can end up causing severe clogs.
Alpine
Bonita
Bonsall
Borrego Springs
Boulevard
Camp Pendleton
Campo
Cardiff By The Sea
Carlsbad
Chula Vista
Coronado
Del Mar
Descanso
Dulzura
El Cajon
Encinitas
Escondido
Fallbrook
Guatay
Imperial Beach
Jacumba
Jamul
Julian
La Jolla
La Mesa
Lakeside
Lemon Grove
Mount Laguna
National City
Oceanside
Pala
Palomar Mountain
Pauma Valley
Pine Valley
Potrero
Poway
Ramona
Ranchita
Rancho Santa Fe
San Diego
San Luis Rey
San Marcos
San Ysidro
Santa Ysabel
Santee
Solana Beach
Spring Valley
Tecate
Valley Center
Vista
Warner Springs