Institute of Inspection Cleaning and Restoration Certification
Water Damage Restoration San Diego
San Diego Flood Services
Applied Structural Drying
Mold Remediation
Odor Control
Fire and Smoke Damage Restoration
EPA Lead Certified
Drywall Certified
Xactimate Certified (27.3 Level 2)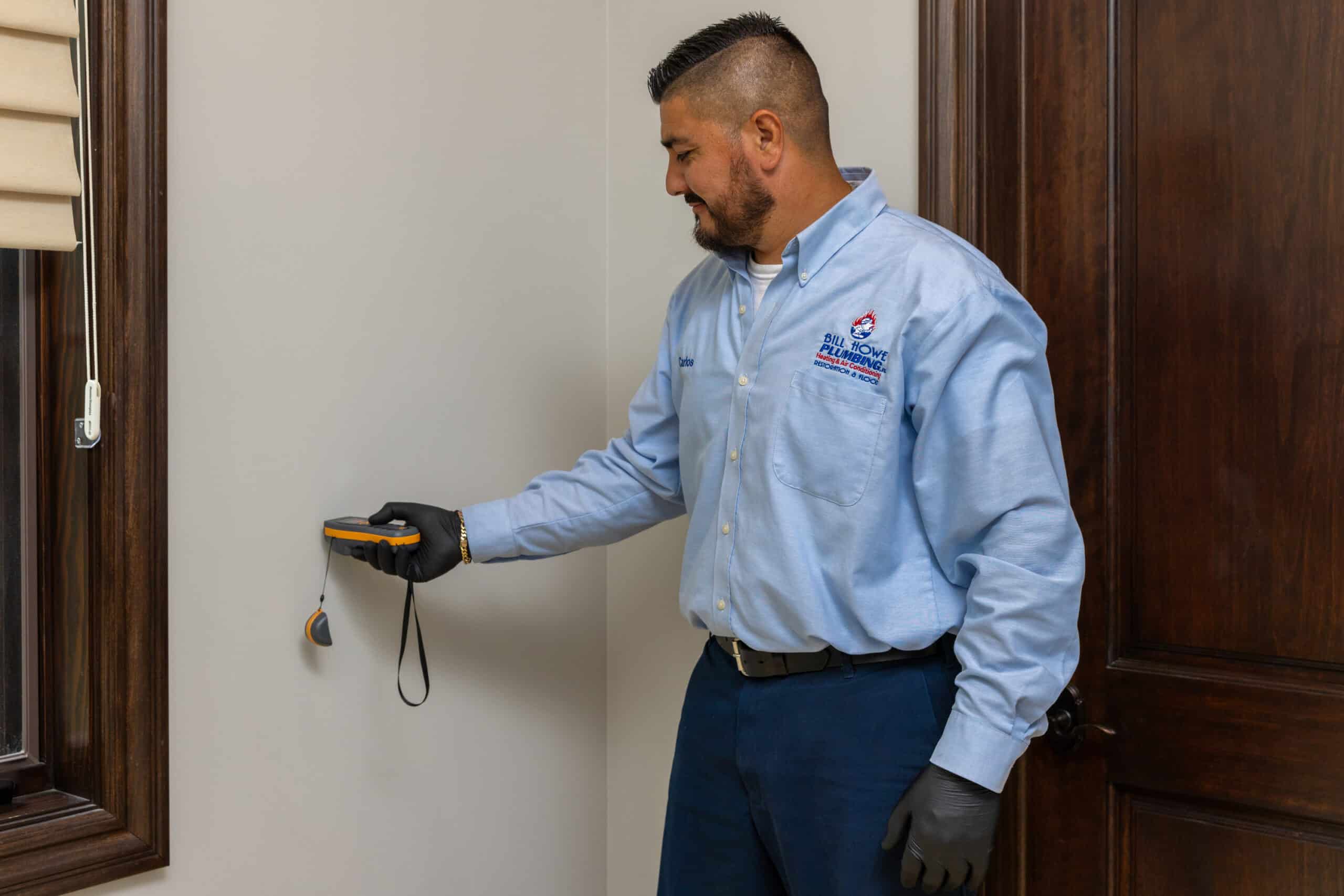 Check Out Our Latest Promos
Get Up to $1500 off Your New Heating and Air System When You Book Now!
Learn More
$79 Furnace Tune Up and Safety Inspection + Free Filter
Learn More
San Diego's #1 Water Damage Restoration Service
Not all water damage restoration service companies are the same. When you are facing an emergency flood, plumbing leak, sewage backup, slab leak, pipe burst or other water disaster, it is crucial to contact a trusted provider for immediate and efficient service. Contact the team at Bill Howe Restoration and Flood for expert emergency water remediation services.
At Bill Howe Restoration & Flood, our technicians are extensively trained by the Institute of Inspection, Cleaning & Restoration Certification (IICRC).
Each tech holds active certifications in Water Damage Restoration, Fire and Smoke Damage, Carpet Cleaning and Odor Control.
You can count on us for complete repair, remediation and restoration services.
Bill Howe Water Damage Restoration Services
Understanding Water Damage
Water damage occurs where excess water accumulates in areas it shouldn't. Knowing what the usual causes of water damage are, you can take the necessary precautions to protect your property. By staying diligent and keeping an eye on the causes of water damage, you can spot the problem when it happens and mitigate the chances of significant water damage or mold growth. When you do notice a problem, make sure to call the experts at Bill Howe Restoration & Flood to help fix the problem.
Some causes of water damage are bursting or leaking pipes, water heater leaks, water buildup in crawl spaces, attics or basements, broken appliances, issues with your HVAC system, and natural disasters. If water or moisture builds up due to any of these causes, mold, fungus and bacteria can grow, damage to your property can occur and major problems can develop. If you notice water intrusion or damage, addressing it quickly is key.
Water Damage Assessment
Water damage comes in three distinct categories. Our San Diego water damage restoration service team is able to categorize your water loss based on the length of time the water has affected the structure, the temperature of the affected materials, and assessing pre-existing conditions. With this knowledge, your water damage can easily be remediated, and your home or commercial building restored to its original state using extraction and evaporation.
There are 3 categories of water involved in water loss: clean, gray, and black.
Category 1 Water Damage
Often referred to as "clean" water because the source does not pose substantial harm to humans. Some clean water sources may include broken water supply lines, bathtub or sink overflows with no contaminants, appliance malfunctions involving water supply lines, melting ice, or falling rainwater, that has not flowed over soil or through structural components. Even broken toilet tanks and bowls do not contain contaminants or additives. But, once a clean water source contacts other surfaces or materials, the condition may change as it dissolves or mixes with soils and possible contaminations over time.
In San Diego, plumbers at Bill Howe often encounter minor category 1 water damage when responding to burst supply lines underneath sinks.
Category 2 Water Damage
Also known as "grey" water contains some degree of contamination and is considered unsanitary. Category 2 water could potentially cause discomfort or sickness if consumed and carries microorganisms. Gray water examples can include discharge from dishwashers or washing machines, overflows from washing machines, and overflows of toilet bowls with liquid waste. All of these may contain chemicals or bio-contaminants (fungal, bacterial, viral, or algae) or other forms of contamination. Time and temperature can aggravate Category 2 water contamination significantly.
Structures that remain untreated longer than 48 hours can change from category 2 to category 3.
Category 3 Water Damage
Known as "black" water, category 3 is severe water loss and is harmful to individuals. Blackwater can originate from the main sewer overflows, storm waters, and/or standing waters and ground surface waters.
Category 3 contaminated water contains unsanitary bacteria, fungi, pathogens, and can cause serious illness requiring specialized containment and mitigation.
Emergency Water Mitigation Technicians
Bill Howe has emergency plumbers available 24/7 in the San Diego area. When searching for "water damage restoration near me", customers can expect a certified Bill Howe technician is nearby and ready to help with plumbing services or emergency repairs.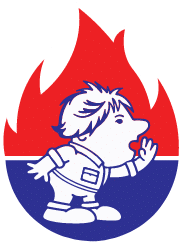 Start Checking Things Off That Home Improvement List With Our Flexible Financing Options
If you want to upgrade your plumbing, HVAC equipment or have an unexpected repair, Bill Howe offers financing solutions that get you the services you need when you need them. Financing is available for a variety of services and products including equipment and installation, maintenance and repairs. Plus, you'll find flexible, budget-friendly options to fit your individual needs.
Access to affordable upgrades and repairs
Low monthly payments
Competitive Financing Rates
Your choice of lender with a program that best fits your needs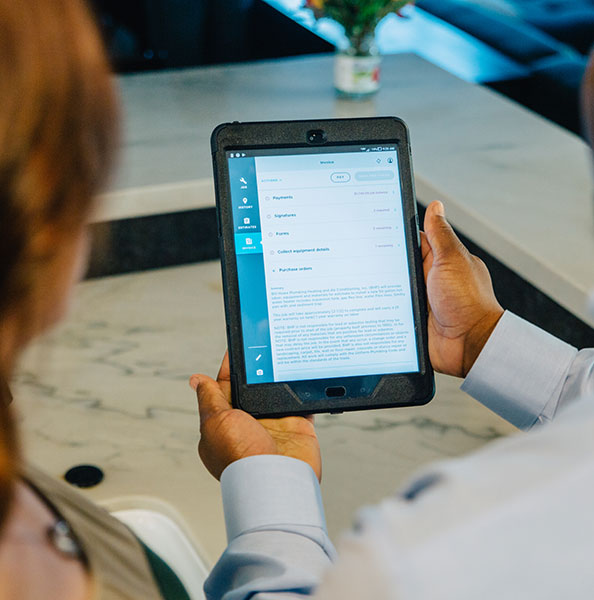 Alpine
Bonita
Bonsall
Borrego Springs
Boulevard
Camp Pendleton
Campo
Cardiff By The Sea
Carlsbad
Chula Vista
Coronado
Del Mar
Descanso
Dulzura
El Cajon
Encinitas
Escondido
Fallbrook
Guatay
Imperial Beach
Jacumba
Jamul
Julian
La Jolla
La Mesa
Lakeside
Lemon Grove
Mount Laguna
National City
Oceanside
Pala
Palomar Mountain
Pauma Valley
Pine Valley
Potrero
Poway
Ramona
Ranchita
Rancho Santa Fe
San Diego
San Luis Rey
San Marcos
San Ysidro
Santa Ysabel
Santee
Solana Beach
Spring Valley
Tecate
Valley Center
Vista
Warner Springs