If You Think You Have A Gas Leak
If you smell gas in or around your property, it could be a sign of a gas leak.

Immediately leave the area, opening doors and putting out any open flames as you go.

Avoid creating sparks – do not unplug appliances, flip light switches, use your phone or a flash light.

Do not smoke or light a match near your home.
Check Out Our Latest Promos
$79 Furnace Tune Up and Safety Inspection + Free Filter
Learn More
$500 Off Purchase + Install
$500 Off Purchase + Install of Honest Silver Water Filter
Learn More
Got Mold? Get 5% Off Mold Remediation Services
Includes FREE Visual Mold Inspection & Estimate
5% Off
Learn More
Call San Diego Gas & Electric Right Away
If you believe it is an emergency or that you're in immediate danger and cannot shut your gas off, call the SDG&E emergency number (1-800-611-7343) or 911 from a safe phone. Do not re-enter your home until a gas company official has inspected the premises, and deemed it safe to return. Alternatively, you can call us first and avoid a potential gas lockout that can be costly and time consuming to turn your gas back on. If you do choose to call us, we can inspect and diagnose the problem and provide options for repair or replacement.
San Diego residents, if you smell natural gas or suspect a gas leak, it is important to act quickly and follow these steps before looking for gas leak repair services:
Leave the premises immediately, opening doors and extinguishing any open flames, if possible.
Do not unplug or plug in any electrical appliances, or turn off or on any light switches. This can cause a spark that could touch off a gas fire.
Call SDG&E (Emergency number: 1-800-611-7343) or 9-1-1 from a neighbor's phone. Operating a telephone in your home can also cause a spark.
Do not smoke or light matches near your home. And be careful with some flashlights, as turning them on may cause a spark.
Do not re-enter your home until a gas company official has inspected the premises, made any necessary repairs, and deemed it safe.
Preventing gas line leaks requires making sure your appliances are properly installed in a well- ventilated area and kept clean and in good working order. Annual inspections by a qualified San Diego gas leak technician are recommended. To reduce the chance of fire, To reduce the chance of fire, be sure to keep all combustible materials away from furnaces, water heaters, ranges or other gas appliances.
24 Hour Gas Line Services
Bill Howe has over 43 years of experience and the best licensed and certified technicians in the business. We offer a number of gas line repair and installation services. Whether you want to install an earthquake shutoff valve or test your existing one, run a new gas line for an appliance, fix a gas lock out or require a re-pipe – we can take care of you, because we know Howe!
We'll Get You Back Up And Running!
Bill Howe's highly trained technicians will inspect your gas appliances such as your stove, water heater, furnace, fireplace, barbecue, clothes dryer and more to make sure they're properly installed and safe to operate. If you've had your gas shut off by SDG&E, we can take care of the issue and that gas lockout quickly and get you up and running in no time.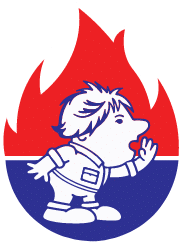 Start Checking Things Off That Home Improvement List With Our Flexible Financing Options
If you want to upgrade your plumbing, HVAC equipment or have an unexpected repair, Bill Howe offers financing solutions that get you the services you need when you need them. Financing is available for a variety of services and products including equipment and installation, maintenance and repairs. Plus, you'll find flexible, budget-friendly options to fit your individual needs.
Access to affordable upgrades and repairs
Low monthly payments
Competitive Financing Rates
Your choice of lender with a program that best fits your needs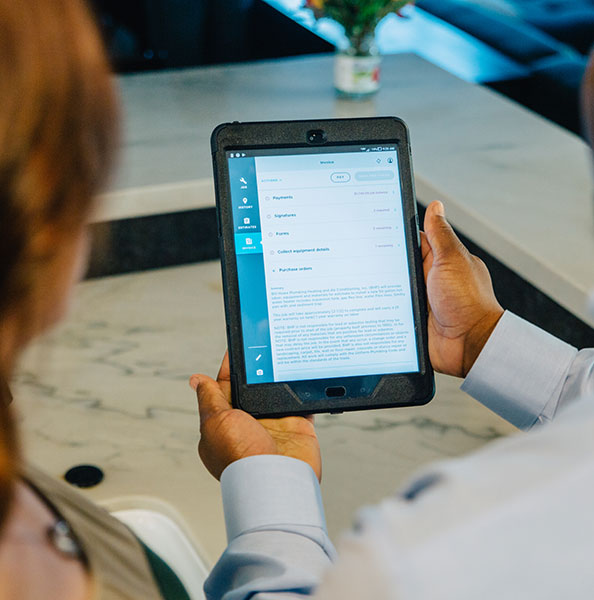 Alpine
Bonita
Bonsall
Borrego Springs
Boulevard
Camp Pendleton
Campo
Cardiff By The Sea
Carlsbad
Chula Vista
Coronado
Del Mar
Descanso
Dulzura
El Cajon
Encinitas
Escondido
Fallbrook
Guatay
Imperial Beach
Jacumba
Jamul
Julian
La Jolla
La Mesa
Lakeside
Lemon Grove
Mount Laguna
National City
Oceanside
Pala
Palomar Mountain
Pauma Valley
Pine Valley
Potrero
Poway
Ramona
Ranchita
Rancho Santa Fe
San Diego
San Luis Rey
San Marcos
San Ysidro
Santa Ysabel
Santee
Solana Beach
Spring Valley
Tecate
Valley Center
Vista
Warner Springs