Whether you want to keep cool in hot weather or stay warm and cozy in chilly temperatures, you can count on Bill Howe for all your air conditioning and heating repair needs. We're proud to serve the San Diego area for over 40 years with heating and air conditioning repair, installation, and maintenance.
HVAC Installation, Repair and Maintenance
Residential and Commercial
Light Commercial HVAC
Duct Cleaning
Exhaust Fans
Whole House Re-ducting
"Green" Thermostat Recycling Program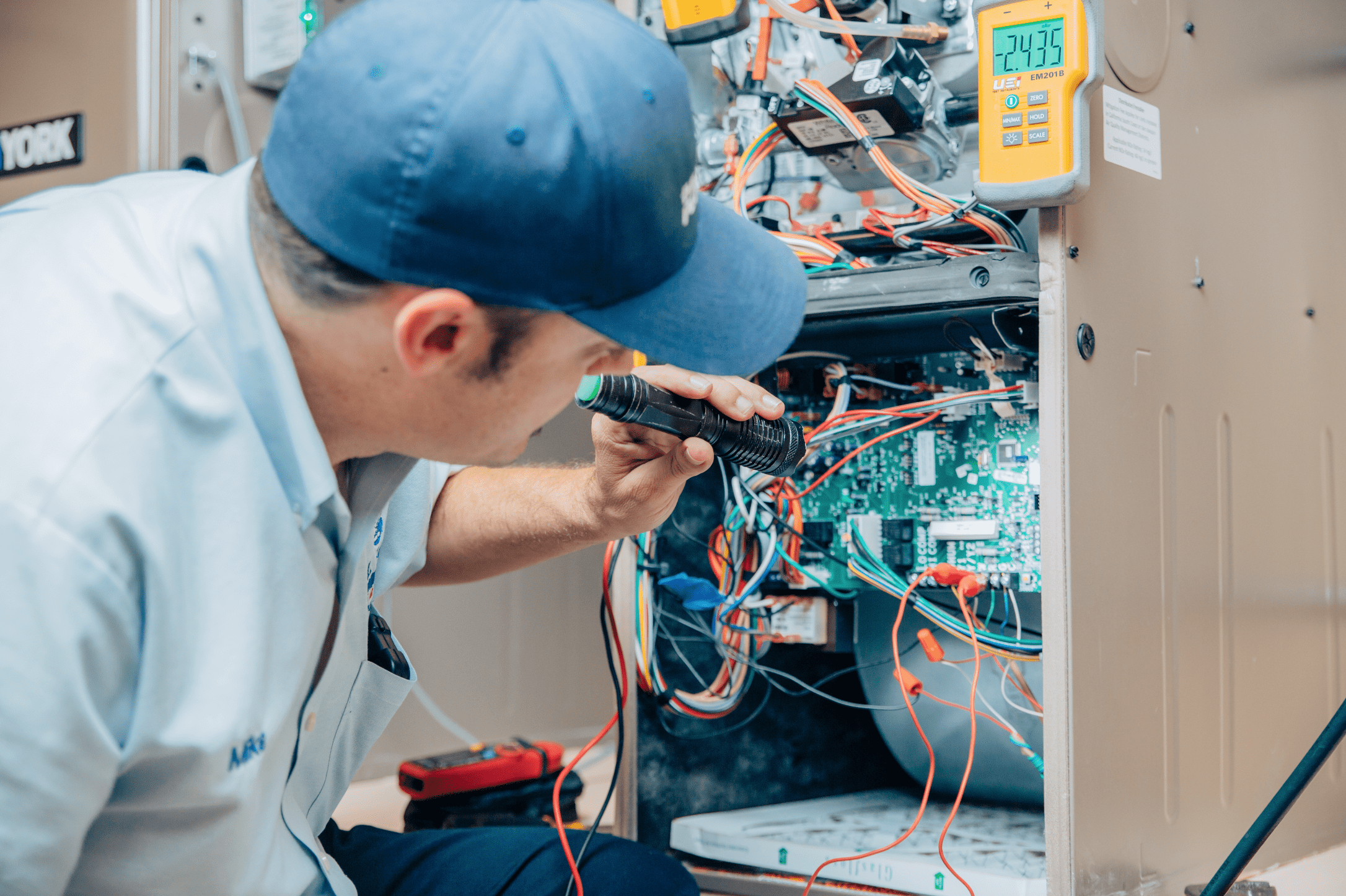 Check Out Our Latest Promos
$79 Furnace Tune Up and Safety Inspection + Free Filter
Learn More
$500 Off Purchase + Install
$500 Off Purchase + Install of Honest Silver Water Filter
Learn More
Got Mold? Get 5% Off Mold Remediation Services
Includes FREE Visual Mold Inspection & Estimate
5% Off
Learn More
Earthquake safety has always been a major concern for Southern California residents. All water heaters installed in our region must have a restraint system installed to provide resistance against movement in an earthquake.
Earthquake valves or emergency gas shut off valves have long been a requirement for properties in more volatile seismic zones in California, but only recently have insurance companies become more stringent in their enforcement of requiring properties in the San Diego area to have these safety devices installed.
These valves are installed near the gas meter and a seismic disturbance will activate a system that shuts the gas supply off at the meter. This would prevent many fires and gas explosions after an earthquake. Therefore, ensuring your safety.
Bill Howe Plumbing understands the laws and requirements and will offer the right earthquake valves best suited for compliance for your application. We have been dedicated to helping San Diego residents with all their plumbing needs for decades.
Our friendly staff are not only highly qualified, but they understand and hold the same high ethical standards we value and you can expect from the Bill Howe family. After all, we are a family owned and operated business, and we take great pride in doing the job right the first time and giving our customers the best overall experience.
For more information on earthquake safety or to request an appointment, please contact us at 1-800-BILL-HOWE (1-800-245-5469).
At Bill Howe, We Know Howe!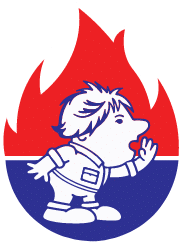 Start Checking Things Off That Home Improvement List With Our Flexible Financing Options
If you want to upgrade your plumbing, HVAC equipment or have an unexpected repair, Bill Howe offers financing solutions that get you the services you need when you need them. Financing is available for a variety of services and products including equipment and installation, maintenance and repairs. Plus, you'll find flexible, budget-friendly options to fit your individual needs.
Access to affordable upgrades and repairs
Low monthly payments
Competitive Financing Rates
Your choice of lender with a program that best fits your needs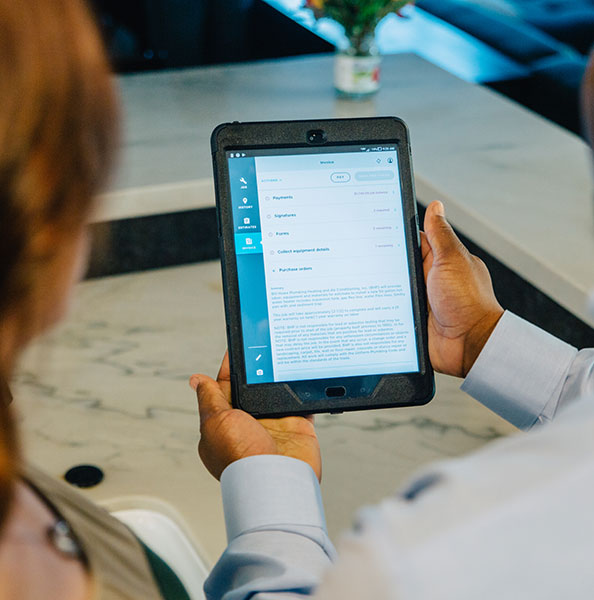 Frequently Asked Questions
1. WHAT DAVID SAYS ABOUT US
Service for new garbage disposal. My ancient garbage disposal quit working, went online to get Bill Howe's number, immediately received and accepted chat to describe my needs. Prompt call back to schedule an appointment, service tech Allen was out same morning, which was important to fit my work schedule. Job estimate was clear, work done fully to my expectations, area left clean, and price was very fair.
I was not surprised — I have used Bill Howe plumbers for several other tasks in the past. I have always found their staff to be helpful, attentive, and the plumbers very courteous and capable.
January 2020
Plumbing
2. WHAT MICHELLE SAYS ABOUT US
I have been using Bill Howe since the late 1980's, their service has always been excellent, plumbing, heating and restoration. I am most impressed by the integrity of their employees, not only do they know their work/skill, they do not waste time, they are so efficient, they are so helpful and they are a true "service"!
February 2020
Plumbing
3. WHAT MIRA SAYS ABOUT US
Bill Howe never fails us! We had a drain overflow, and Scott came (on a Saturday) to look at it and offer solution. He was punctual, professional, and extremely helpful. I should also praise the main office for always being helpful and always finding solutions. Very grateful to have you in San Diego!
February 2020
Restoration & Flood
4. WHAT ED GOHLICH SAYS ABOUT US
Cory was our technician on this job. We had a time sensitive repair issue and Bill Howe understood and assisted with getting the job done quickly.
Cory was on time to start the job and finished it quickly. Upon his leaving our home he's was courteous, very knowledgeable, explaining what the problem was and how he fixed it. Very good communication and this is the way it's has always been when we use Bill Howe plumbing.
Great company to work with.
Thanks Cory.
Ed
August 2019
Heating & Cooling
5. WHAT ERIC SAYS ABOUT US
I had a shower that would not drain. The employee arrived on time and fixed the problem quickly and effectively at a very fair price. I was very happy with everything. Thank you and I highly recommend your plumbing service.
January 2019
Plumbing
6. WHAT BRIDGETT SAYS ABOUT US
I am extremely happy with the service we received from Bill Howe Plumbing. We were given an incorrect diagnosis of our main sewer line from another vendor, but Bill Howe's servicemen came out for a second opinion, correctly diagnosed our problem and resolved our back up issues. We will continue to use Bill Howe for all our future plumbing needs!
Thank you Bill Howe Plumbing.
July 2019
Plumbing
Alpine
Bonita
Bonsall
Borrego Springs
Boulevard
Camp Pendleton
Campo
Cardiff By The Sea
Carlsbad
Chula Vista
Coronado
Del Mar
Descanso
Dulzura
El Cajon
Encinitas
Escondido
Fallbrook
Guatay
Imperial Beach
Jacumba
Jamul
Julian
La Jolla
La Mesa
Lakeside
Lemon Grove
Mount Laguna
National City
Oceanside
Pala
Palomar Mountain
Pauma Valley
Pine Valley
Potrero
Poway
Ramona
Ranchita
Rancho Santa Fe
San Diego
San Luis Rey
San Marcos
San Ysidro
Santa Ysabel
Santee
Solana Beach
Spring Valley
Tecate
Valley Center
Vista
Warner Springs