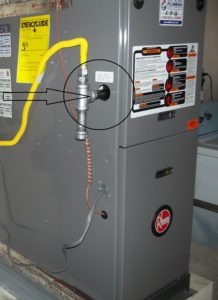 We are supposed to have another HOT weekend and at Bill Howe we want to keep our San Diego heating and air conditioning customers cool AND safe! A couple weeks ago we stressed the importance of checking your drip pan (aka your safety pan) on your indoor air handler to make sure it is not leaking. During this hot summer we've been having, our air conditioning units might be top-of-mind, but with the recent earthquakes in San Diego, heating units also need a little attention.
Typically, there are two types of pipe used when a new furnace is installed. While there are several brands for both of these types of pipe, they generally fall into two distinct categories: they are either a hard pipe that is black in color or a flex pipe with a yellow plastic covering. While the hard pipe is thick, rigid and safe, the flex pipe is generally thin, flexible and prone to breaking which can cause very dangerous gas leaks. In the case of an earthquake, which can cause your furnace to shift, a hard pipe will not break in the commotion, but a flex pipe is far more likely to break and cause a gas leak.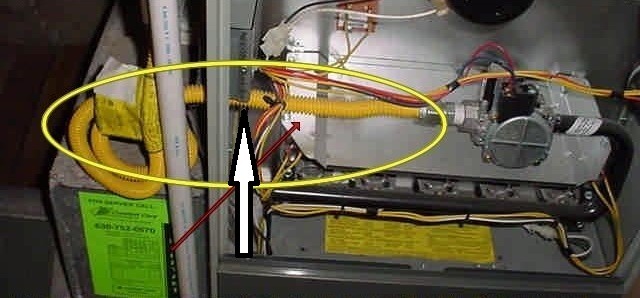 If a flex pipe was used in your furnace installation, or if you are unclear about what type was used, we highly recommend that you have one of our expert San Diego heating technicians take a look in order to ensure your safety.
Our heating technicians adhere to strict standards. Our technicians are certified with the North American Technician Excellence (NATE). They also belong to the non-profit Institute of Heating and Air Conditioning Industries, Inc. (IHACI). They have completed the AC&R Safety Coalitions and have extensive training in the refrigerant known as R-410A. They must also adhere to the standards of the EPA and have been certified through the Esco Institute.
When it comes to cooling you down during these hot summer months, and keeping you safe with all of your needs in heating, San Diego residents count on Bill Howe Heating & Air. No problem is too large or too small for us and we guarantee your satisfaction and safety.
To schedule an appointment or for more tips on your heating, San Diego residents please contact us at 1-800-BILL-HOWE (1-800-245-5469).