Mold Remediation & Removal Service
Mold is not just unsightly; it can also pose significant health risks and indicate underlying problems in your environment. Airborne mold spores can lead to allergies, worsened asthma, and respiratory concerns. Don't compromise your well-being – rely on the expertise of Bill Howe's licensed and certified mold remediation specialists to eliminate and prevent dangerous mold growth.
Check Out Our Latest Promos
$79 Furnace Tune Up and Safety Inspection + Free Filter
Learn More
$500 Off Purchase + Install
$500 Off Purchase + Install of Honest Silver Water Filter
Learn More
Got Mold? Get 5% Off Mold Remediation Services
Includes FREE Visual Mold Inspection & Estimate
5% Off
Learn More
Mold Remediation Services
Mold is not only unsightly and hard to get rid of, but it's also unhealthy and often a sign of an underlying problem that needs attention. The primary danger with mold is that the nearly invisible spores get into the air and our lungs. When we're exposed to mold spores, undesirable effects on health can include aggravated allergies, asthma, and respiratory issues. Depending on the severity of your mold issue, you may need professional mold remediation to make your home safe again.
Trust the licensed and certified mold remediation services experts at Bill Howe to finding, eliminating, and preventing the growth of dangerous mold in the home. Call us for a free visual mold removal inspection now.
How Did Mold Get Into My Home?
Mold is a fungus that grows outdoors and indoors and thrives in warm, dark, and moist environments. Unfortunately, there are many areas in a home that are susceptible to mold, such as underneath sinks or behind walls — areas that may require black mold removal. Faulty plumbing or inadequate ventilation can create a moist environment, but so can respiration, cooking, and even drying laundry on a rack.
A home with several residents will naturally have more moisture in the air due to simply breathing. Add in humidifiers and long, hot showers, and all that excess moisture can create the ideal environment for mold to grow. Any part of your home exposed to excess moisture could require professional mold removal and this is often the case in areas that aren't visible.
When your home is damaged from a flood or other disaster, it's easy to see how far the water has penetrated. But it's difficult to know if and how much damage has occurred when a slow leak causes a mold problem in your roof or beneath a bathroom sink. Leaky plumbing can cause moisture to become trapped beneath flooring, behind walls, and other warm, dark spaces.
Moisture can also seep into a basement through your home's concrete foundation or cinder block walls. Improper drainage, exterior damage, and other problems can allow moisture to become trapped in finished walls and other areas. If left uncorrected, moisture-causing issues can damage your home's structure and create a health hazard that requires mold remediators.
Do I Need a Mold Removal Service?
Surface mold is often found in bathrooms, and as long as the mold hasn't penetrated grout, caulking, or other areas, most homeowners can perform mold cleanup. But as discussed above, it's not always easy to determine what caused the mold and to what degree it has spread.
Sometimes the only indication of mold are water stains or a musty odor. If you notice water stains, there could be mold growing behind that stain, and even structural damage. When there is a smell in your home but you don't see signs of water damage, follow your nose to see if you need mold removal help.
You can often pinpoint where mold is growing by doing some odor investigation. Once you've located the room where the odor comes from, check any plumbing for leaks and use a flashlight to check in dark, out-of-the-way places. If you suspect you have mold, your home may need mold remediation.
If you do have a mold issue, our professionals will locate the mold and contain the contaminated area to prevent airborne mold spores from spreading into the air. We then use the latest mold remediation equipment and methods like negative air machines and air scrubbers to remove mold from your home.
Why Call Bill Howe When You Need Mold Remediation in San Diego?
Bill Howe's mold removal capabilities are part of an award-winning local business that has served the area since 1980 and is one of the most trusted commercial and residential mold remediation specialists. As a family-owned and operated business, you can count on home-town service and mold remediation services that put your family's health first. When you let Bill Howe protect your house from mold and water damage, you can join 3500+ satisfied customers who love Howe we get things done.
Mold Remediation Services Certifications and Qualifications

Institute of Inspection Cleaning and Restoration (IICRC) Certified
Applied Structural Drying
Fire and Smoke Damage Restoration Technician
Health and Safety Technician
Odor Control Technician
Water Damage Restoration Technician
Applied Microbial Remediation Technician
EPA Lead Certified
Xactimate Certified (27.3 Level 2)
Drywall Certified
Fully Licensed and Insured
24/7 Emergency Restoration and Flood Services

If you assume that you have a mold infestation in your home, do not wait to speak to a professional. Contact our team as soon as possible to discuss our different mold removal services and cleaning options.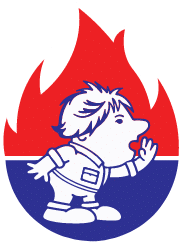 Start Checking Things Off That Home Improvement List With Our Flexible Financing Options
If you want to upgrade your plumbing, HVAC equipment or have an unexpected repair, Bill Howe offers financing solutions that get you the services you need when you need them. Financing is available for a variety of services and products including equipment and installation, maintenance and repairs. Plus, you'll find flexible, budget-friendly options to fit your individual needs.
Access to affordable upgrades and repairs
Low monthly payments
Competitive Financing Rates
Your choice of lender with a program that best fits your needs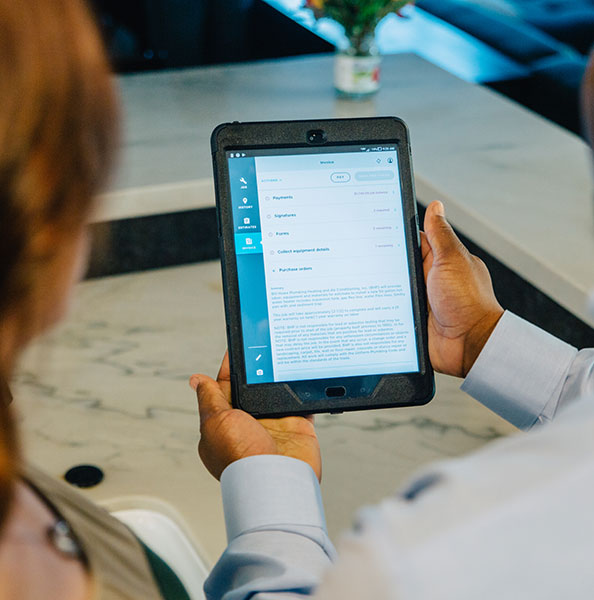 Alpine
Bonita
Bonsall
Borrego Springs
Boulevard
Camp Pendleton
Campo
Cardiff By The Sea
Carlsbad
Chula Vista
Coronado
Del Mar
Descanso
Dulzura
El Cajon
Encinitas
Escondido
Fallbrook
Guatay
Imperial Beach
Jacumba
Jamul
Julian
La Jolla
La Mesa
Lakeside
Lemon Grove
Mount Laguna
National City
Oceanside
Pala
Palomar Mountain
Pauma Valley
Pine Valley
Potrero
Poway
Ramona
Ranchita
Rancho Santa Fe
San Diego
San Luis Rey
San Marcos
San Ysidro
Santa Ysabel
Santee
Solana Beach
Spring Valley
Tecate
Valley Center
Vista
Warner Springs