Whether you want to keep cool in hot weather or stay warm and cozy in chilly temperatures, you can count on Bill Howe for all your air conditioning and heating repair needs. We're proud to serve the San Diego area for over 40 years with heating and air conditioning repair, installation, and maintenance.
HVAC Installation, Repair and Maintenance
Residential and Commercial
Light Commercial HVAC
Duct Cleaning
Exhaust Fans
Whole House Re-ducting
"Green" Thermostat Recycling Program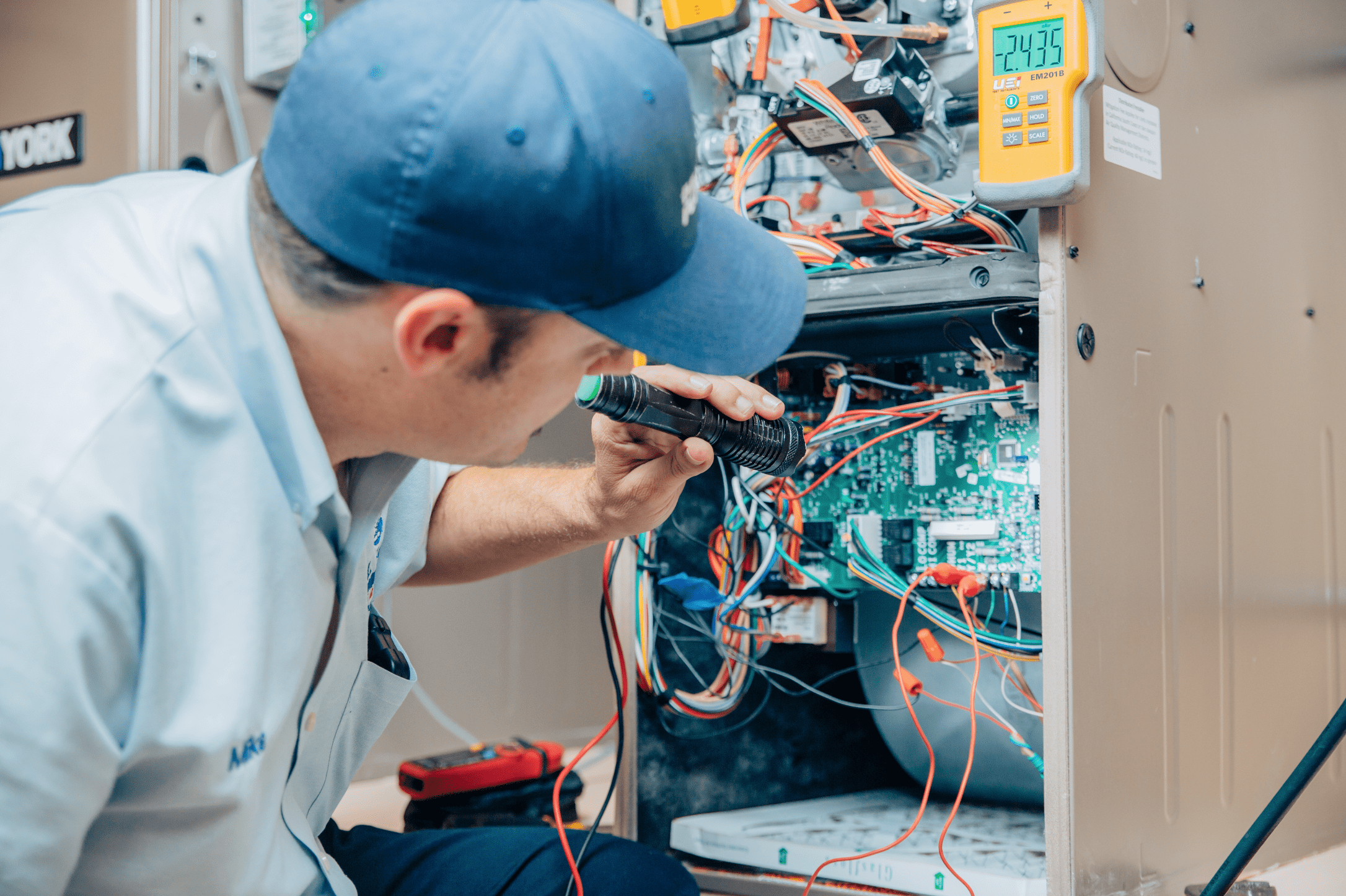 Check Out Our Latest Promos
$79 Furnace Tune Up and Safety Inspection + Free Filter
Learn More
$500 Off Purchase + Install
$500 Off Purchase + Install of Honest Silver Water Filter
Learn More
Got Mold? Get 5% Off Mold Remediation Services
Includes FREE Visual Mold Inspection & Estimate
5% Off
Learn More
Gas leaks are a common but serious issue for home and business owners. Whether you need a gas leak tester, gas line repair, or emergency gas leak support, Bill Howe provides top of the line service at reasonable prices.
What is a Gas Leak?
Underground pipes carry natural gas to the home and business. A gas leak occurs when the gas inside the pipe escapes before its intended destination. Gas leaks can be harmful to plants, pets, and people in the nearby area. If you suspect a gas leak, report it immediately to your local plumber. Maintenance and repair should only be performed by licensed professionals.
Corrosion, ill-fitting pipes, and accidental damage are the leading causes to both indoor and outdoor gas lines. Outdoor gas lines may also be damaged due to shifting soil or careless digging. It is always a smart idea to call 811 before performing any excavation.
Signs of Gas Leaks
Gas leaks present themselves in a variety of forms. Use these indicators as a natural gas detector:
Sulfur Or Rotten Egg Smell
Gas is naturally odorless. As a precaution, utility companies add mercaptan to aid detection.
Dead Patches Or Bubbles In Landscaping
Outdoor pipeline leakage will kill vegetation and cause air bubbles to form on water-heavy patches.
Hissing Sound
Hissing is an audible gas leak sign. If you hear hissing, follow safety precautions and address the leak immediately.
Physical Ailments
Continual exposure to a propane gas leak or methane gas leak will cause you to become physically ill. Symptoms include headache, fatigue, dizziness, and respiratory problems.
If you experience these signs of a gas leak, leave the affected area and call Bill Howe for assistance.
Seasonal Effect on Gas Lines
Gas leaks occur more often during winter than any other time of year. Cold temperatures cause pipes to contract and shift, leaving cracks for gas to escape. High usage of heating appliances and contracting pipes leads to more frequent gas leaks. As temperatures begin to cool, call a Bill Howe plumber to inspect your gas lines before a major leak occurs.
Gas Leak Services
Bill Howe offers San Diego gas leak services to both residential and commercial customers. Our certified team of gas leak specialists can repair low, medium, and high pressure systems. Whether you are looking to repair a natural gas leak in your pipeline or patch a propane tank leak, Bill Howe is adept in all gas-related maintenance.
Bill Howe performs a variety of gas leak repairs from spot location to gas line re-piping. Depending on the type and source of the gas leak, different maintenance may be required. Bill Howe gas specialists are certified to handle all gas repair and maintenance.
Know the Magnitude of a Gas Leak:
Type 1
— Due to location and the amount of gas released, type 1 gas leaks are a hazard to the public and the building. This leak is usually caused by physical damage to the pipe. Type 1 gas leaks require daily inspection until permanently repaired.
Type 2/2A
— This leak poses no immediate threat to its surroundings. Gas inspections occur between two weeks and two months. Permanent repairs should be made within the year.
Type 3
— No repairs are required on a type 3 gas leak but it must be monitored to confirm continual safety. This type of gas leak is not a threat to the public in its current state.
*When reporting a gas leak you will not be required to know the gas leak type. Bill Howe technicians are trained to diagnose leak magnitude.
Gas Line Re-piping
Damaged gas lines can typically be repaired at the leak location. However, if damage is too severe, re-piping is the correct course of action. Bill Howe gas leak technicians use modern technology and industry leading techniques to replace your pipes with a system built to last. Bill Howe keeps a full inventory of Polyethylene Pipe, Corrugated Stainless Steel Tubing, and Trac-pipe. We only use the highest quality products so no matter your need, we can complete the job.
Gas Lockout
A gas leak in the house or business can lead to a gas lockout, requiring SDG&E to pause your gas service. Bill Howe's team of gas leak repair experts will work quickly with you and city inspectors to test your system, obtain the required permit, locate and repair the leak, and assist you in the final inspection with the city inspector and gas sniffer.
Gas Leak Prevention
Gas leaks can be common issues, but with vigilance you can reduce their frequency. Here are some tips to prevent gas leaks:
Gas pipe obstruction
Reduce physical force applied to gas pipes. Avoid hanging, pulling, and bumping into gas lines.
Proper Gas Appliance Installation
Use a licensed plumber when installing appliances. Improper installation can lead to ill-fitting pipes, causing leaks. Do not pile objects around gas appliances. Do not use your gas appliances to heat your home. This will cause harmful gases to fill the room.
Gas Leak Detector/ Natural Gas Alarms
A gas detector for the home is a safeguard against a gas leak. The best natural gas detector is a working gas detector. Be mindful to routinely test your alarm and change the batteries when needed.
Call 811
Before performing any excavation on your property, call 811. It is a free service offering underground gas line location.
Annual Inspection
We recommend a yearly inspection with a professional plumber. Routine maintenance will protect your gas appliances and prevent undetected leaks from increasing in magnitude.
Bill Howe is dedicated to bringing the best in gas leak prevention, maintenance, and repair to San Diego. We offer free gas estimates so you can be informed before making any decisions. When you search for "gas leaks San Diego", look for Bill Howe. When it comes to gas leaks, We Know Howe!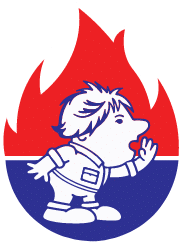 Start Checking Things Off That Home Improvement List With Our Flexible Financing Options
If you want to upgrade your plumbing, HVAC equipment or have an unexpected repair, Bill Howe offers financing solutions that get you the services you need when you need them. Financing is available for a variety of services and products including equipment and installation, maintenance and repairs. Plus, you'll find flexible, budget-friendly options to fit your individual needs.
Access to affordable upgrades and repairs
Low monthly payments
Competitive Financing Rates
Your choice of lender with a program that best fits your needs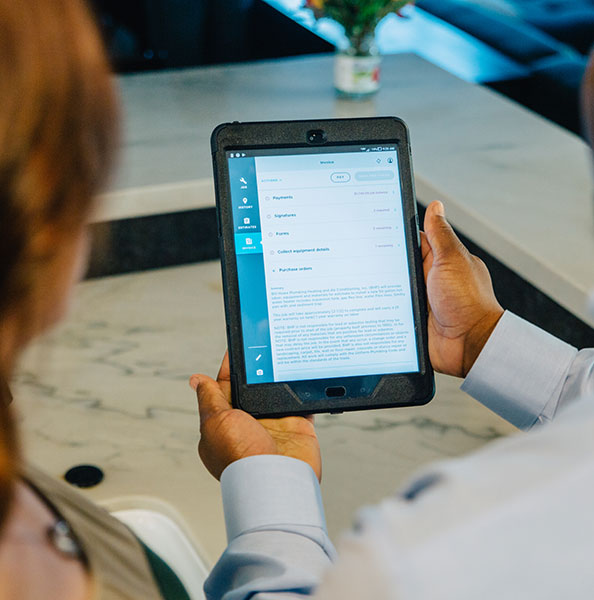 Frequently Asked Questions
1. WHAT DAVID SAYS ABOUT US
Service for new garbage disposal. My ancient garbage disposal quit working, went online to get Bill Howe's number, immediately received and accepted chat to describe my needs. Prompt call back to schedule an appointment, service tech Allen was out same morning, which was important to fit my work schedule. Job estimate was clear, work done fully to my expectations, area left clean, and price was very fair.
I was not surprised — I have used Bill Howe plumbers for several other tasks in the past. I have always found their staff to be helpful, attentive, and the plumbers very courteous and capable.
January 2020
Plumbing
2. WHAT MICHELLE SAYS ABOUT US
I have been using Bill Howe since the late 1980's, their service has always been excellent, plumbing, heating and restoration. I am most impressed by the integrity of their employees, not only do they know their work/skill, they do not waste time, they are so efficient, they are so helpful and they are a true "service"!
February 2020
Plumbing
3. WHAT MIRA SAYS ABOUT US
Bill Howe never fails us! We had a drain overflow, and Scott came (on a Saturday) to look at it and offer solution. He was punctual, professional, and extremely helpful. I should also praise the main office for always being helpful and always finding solutions. Very grateful to have you in San Diego!
February 2020
Restoration & Flood
4. WHAT ED GOHLICH SAYS ABOUT US
Cory was our technician on this job. We had a time sensitive repair issue and Bill Howe understood and assisted with getting the job done quickly.
Cory was on time to start the job and finished it quickly. Upon his leaving our home he's was courteous, very knowledgeable, explaining what the problem was and how he fixed it. Very good communication and this is the way it's has always been when we use Bill Howe plumbing.
Great company to work with.
Thanks Cory.
Ed
August 2019
Heating & Cooling
5. WHAT ERIC SAYS ABOUT US
I had a shower that would not drain. The employee arrived on time and fixed the problem quickly and effectively at a very fair price. I was very happy with everything. Thank you and I highly recommend your plumbing service.
January 2019
Plumbing
6. WHAT BRIDGETT SAYS ABOUT US
I am extremely happy with the service we received from Bill Howe Plumbing. We were given an incorrect diagnosis of our main sewer line from another vendor, but Bill Howe's servicemen came out for a second opinion, correctly diagnosed our problem and resolved our back up issues. We will continue to use Bill Howe for all our future plumbing needs!
Thank you Bill Howe Plumbing.
July 2019
Plumbing
Alpine
Bonita
Bonsall
Borrego Springs
Boulevard
Camp Pendleton
Campo
Cardiff By The Sea
Carlsbad
Chula Vista
Coronado
Del Mar
Descanso
Dulzura
El Cajon
Encinitas
Escondido
Fallbrook
Guatay
Imperial Beach
Jacumba
Jamul
Julian
La Jolla
La Mesa
Lakeside
Lemon Grove
Mount Laguna
National City
Oceanside
Pala
Palomar Mountain
Pauma Valley
Pine Valley
Potrero
Poway
Ramona
Ranchita
Rancho Santa Fe
San Diego
San Luis Rey
San Marcos
San Ysidro
Santa Ysabel
Santee
Solana Beach
Spring Valley
Tecate
Valley Center
Vista
Warner Springs