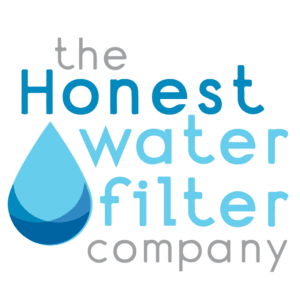 Bill Howe Plumbing, Heating & Air, Restoration & Flood has recently partnered with The Honest Water Filter Company to provide customers in San Diego with the most advanced whole house water filtration systems on the market. Honest Water has developed a revolutionary water filtration system by incorporating technology from the commercial food service industry, creating a residential system that is higher performing and more efficient than any available in the past.
Here are some reasons why Honest Water's technology is so advanced:
– The Honest Water filter systems do not require electricity or use any additional water, unlike traditional water systems.
– Their filters are the greenest product available, with every component in the system being 100% recyclable.
– Honest Water uses special Polyphosphates in their filters, which alleviates problems caused by hard water found in California, making it an especially important solution for San Diego homeowners.
– By using Polyphosphates in their filters, Honest Water can offer an all-natural and highly effective alternative to salt softeners.
– Honest Water has introduced the "Tankless Generation of Water Treatment," delivering the highest quality water in a space-saving footprint.
San Diego is known for having poor water quality, and the solution is an Honest Whole-House Water Filtration System. Here are some reasons why you should choose Honest Water:
– The Honest Water Filtration system is the most advanced on the market.
– It offers the highest level of filtration for 530,000 gallons of water.
– It won't waste water, use electricity, or need programming.
– Honest's natural Polyphosphates treat hard water and prevent pipe corrosion and early appliance breakdown.
– The filter mounts on the wall to save space.
So, why did Bill Howe Plumbing, Heating & Air choose The Honest Water Filter Company to partner with? The two companies share common values and similar missions: To provide San Diego homeowners with systems which are healthy for their families, their homes, appliances, plumbing AND the planet. Additionally, Bill Howe and Honest Water both offer a range of products to suit every family and their home's needs.
Lastly, it's worth noting that the polyphosphates found in The Honest Water Filters are a naturally-sourced, naturally-stable material from the Nevada desert. These polyphosphates have a very specific formulation that reduces scale – the calcium buildup which can harm your appliances.
Bill Howe's partnership with The Honest Water Filter Company is a significant step in providing San Diego homeowners with the most advanced and eco-friendly water filtration systems available today. By working together, both companies provide their customers with healthy and sustainable solutions for their homes, families and the environment.
The Honest Water Company offers a variety of products – these are two of their top systems

Diamond Silver Ultra-Filter
Offers the best technology for treating emerging PFAS contaminants in water.  
Note: PFAS are group of manufactured chemicals that have been used in industry and consumer products since the 1940s because of their useful properties.
These chemicals can cause long term health issues for people and their pets.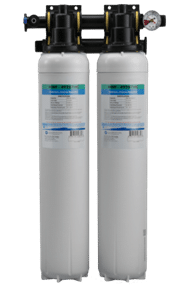 The Silver Plus Filter System is The Honest Water Company's best
seller and offers polyphosphates as a hard water solution.
For more information Call 1-800-BillHowe or book an appointment today!