Contrary to the name, a heat pump works both as an air conditioning and a furnace for your home, much like a central HVAC system. Heat pumps can be ideal solutions for temperate climates like San Diego. A/C is certainly necessary for some of  the inland areas of our county but can be more of a luxury item on coastal cities. However, it is definitely something we all love to have when the summer heats up.
And now that we are heading into our cooler season, having an efficient furnace or heating system in san Diego might be topmost on your mind. With a heat pump, you can have the best of both worlds in a single energy efficient system. But what is a heat pump?
Basically, a heat pump is a mechanical cycle system that can reverse operation to provide both cool air or warm air into a controlled space. Heat Pumps are great for businesses that do not have a dedicated gas service, as they run on electric power, and homes in temperate climates.
How can a system heat and cool?
Although a complex mechanical, heat pumps work great as your heating system in San Diego because they take warm and cool air from the air outside, water sources, or from the ground.
Your heat pump has both an outdoor unit (much like your compressor) and an indoor air handler. Depending on the type of heat pump recommended for your home or business, it acts as a heat or cool air transporter between the outside source (air, ground, or water) and your indoor environment.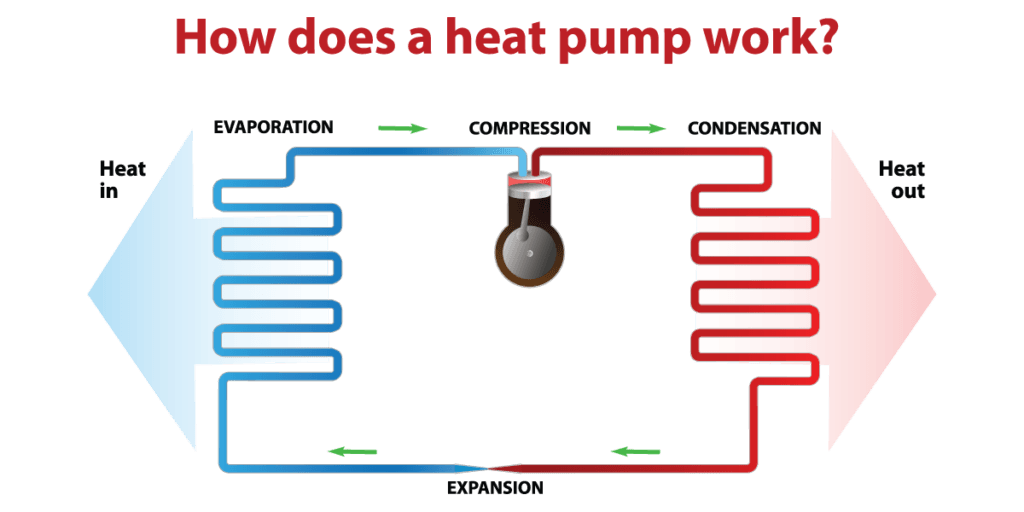 It constantly moves air from one place to another. And, even when it's cold outside, there is still heat energy in the air. The heat pump extracts this heat energy transferring it indoors. And when it's warm outside, the heat pump simply removes the indoor heat and transfers it outside.
Our San Diego A/C and Heating experts were voted the Best of 2016 by our local UT readers and community, and as the best, they want to design your system for maximum comfort and efficiency. Call 1-800 Bill Howe (245-5469) today and see if a heat pump system is right for you!
Image courtesy of Designua/Shutterstock