Sewage Cleanup Services in San Diego
If you've been unfortunate enough to have suffered flooding in your home, you need a flood restoration company that is efficient and effective to prevent more loss than is absolutely necessary. When our flood restoration team is called to a home, the first step of the process is to determine what kind of water has contaminated your property so we can move forward.
Check Out Our Latest Promos
Get Up to $1500 off Your New Heating and Air System When You Book Now!
Learn More
$79 Furnace Tune Up and Safety Inspection + Free Filter
Learn More
There are three categories of sewage cleanup. Category one refers to flooding with clean, fresh water. Category two flooding refers to gray water flooding. Gray water could contain biological or chemical contaminants, and pose a health risk to occupants. Gray water includes water from toilets (without waste), water heaters, and washing machine units. Category three flooding is the most critical type, and consists of black water contamination. Black water refers to sewage or water that has been standing for long enough to take on contaminants and bacteria. This type of water contains bacteria and/or chemicals that pose an immediate health hazard to occupants.
If you need a sewage cleanup San Diego service, Bill Howe can help. Below is a quick guide on our sewage cleanup services, as well as a brief overview of the overall process. If you still have further questions about your specific sewage cleanup case, please contact our experienced technicians today.
The Restoration Process
The first step of sewage clean-up is to remove the black water to avoid further contamination. Using top-of-the-line equipment, we are able to extract and/or pump out the sewage from your home. Next in the sewage cleaning process, we can begin structural drying using methods such as soda blasting and absorbal application. After completing these steps and removing all contaminated materials, drying equipment is left onsite. Moisture logs are kept throughout the drying process, which helps us ensure that the structure is completely dried out before proceeding. Additionally, we will apply chemicals for biological control to impede the growth of mold, fungi, and bacteria in the affected space. If necessary, we can implement odor control efforts to ensure that the home smells normal upon reentry. Finally, soil replacement in basements and crawl spaces can be executed to ensure complete eradication of any contaminants.
Cleaning up Sewage
Sewage is considered black water, and has the potential for being extremely harmful for anyone residing in a sewage-flooded home. If sewage has contaminated your home, call Bill Howe for an immediate consultation and estimate. Once we have assessed the situation, our San Diego team of emergency flood restoration experts will get to work on mitigating the damage and protecting your health.
Working With You and Insurance
Flooding is something no homeowner wishes to deal with. Particularly when it comes to category three flooding with sewage involved, the process of cleanup and restoration can be lengthy and expensive. If you are fortunate enough to have insurance, Bill Howe can communicate directly with both you and your insurance company throughout the process. We keep your insurance company informed on the status of the flooding and restoration efforts, so that they are prepared for expenses associated with our work and so they can provide you with the best possible coverage. Similarly, we will always keep you informed on how things are looking throughout the process of water removal, drying, and damage cleanup.
To schedule an appointment or receive a free estimate, please contact us at 1-800-BILL-HOWE (1-800-245-5469)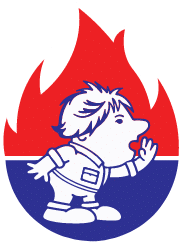 Start Checking Things Off That Home Improvement List With Our Flexible Financing Options
If you want to upgrade your plumbing, HVAC equipment or have an unexpected repair, Bill Howe offers financing solutions that get you the services you need when you need them. Financing is available for a variety of services and products including equipment and installation, maintenance and repairs. Plus, you'll find flexible, budget-friendly options to fit your individual needs.
Access to affordable upgrades and repairs
Low monthly payments
Competitive Financing Rates
Your choice of lender with a program that best fits your needs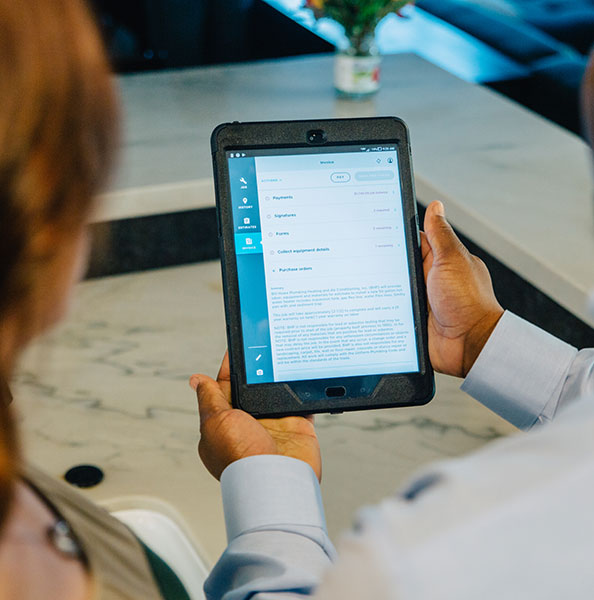 Alpine
Bonita
Bonsall
Borrego Springs
Boulevard
Camp Pendleton
Campo
Cardiff By The Sea
Carlsbad
Chula Vista
Coronado
Del Mar
Descanso
Dulzura
El Cajon
Encinitas
Escondido
Fallbrook
Guatay
Imperial Beach
Jacumba
Jamul
Julian
La Jolla
La Mesa
Lakeside
Lemon Grove
Mount Laguna
National City
Oceanside
Pala
Palomar Mountain
Pauma Valley
Pine Valley
Potrero
Poway
Ramona
Ranchita
Rancho Santa Fe
San Diego
San Luis Rey
San Marcos
San Ysidro
Santa Ysabel
Santee
Solana Beach
Spring Valley
Tecate
Valley Center
Vista
Warner Springs