San Diego Cabinet & Countertop Repair
When it's time to remodel your kitchen or bathroom, let Bill Howe be your go-to contractor for all your cabinet refacing, resurfacing, and refinishing needs. We also offer countertop resurfacing and repair services for bathrooms and kitchens.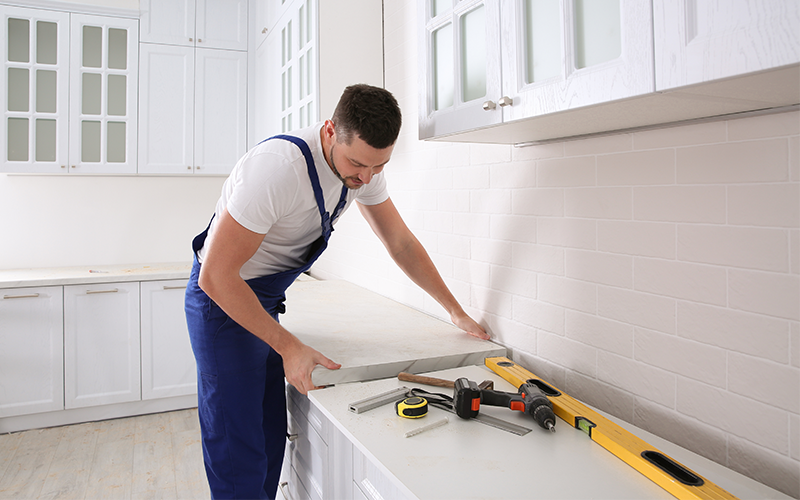 Check Out Our Latest Promos
$79 Furnace Tune Up and Safety Inspection + Free Filter
Learn More
$500 Off Purchase + Install
$500 Off Purchase + Install of Honest Silver Water Filter
Learn More
Got Mold? Get 5% Off Mold Remediation Services
Includes FREE Visual Mold Inspection & Estimate
5% Off
Learn More
Cabinet & Countertop Repair
Not Just a Plumber
Bill Howe is a well-known name in the San Diego area for offering top-of-the-line plumbing services. Did you know that Bill Howe also offers a full range of flood and restoration services as well? Whether your home suffered damage in a flood, or you just want to upgrade the cabinetry in your home, Bill Howe has you covered with decades of flood restoration and remodeling experience. Our expert staff will work with you from start to finish and will not leave until the job is entirely complete.
Read on to learn more about our countertop repair and our cabinet refacing San Diego services.
Remodeling and Beyond
There is no job too big or too small for Bill Howe's expert remodeling services. In fact, our services don't stop with remodeling; we also build cabinetry and install countertops in custom homes, and we can refurbish and restore cabinetry in flood-damaged buildings. Our expert remodeling team can handle any cabinetry job, from a full kitchen or bathroom remodel, to a simple vanity replacement. If damage has occurred to your existing cabinetry, be it from a flood or another cause, Bill Howe can help you find the most cost-effective way to rebuild and restore your cabinets while maintaining their beauty and function. Plus, Bill Howe works directly with both insurance companies and clients, so you get all the benefits of your insurance without all the paperwork.
New Construction and Custom Builds
In addition to restoring existing damaged cabinetry and providing a full range of standard remodeling services, Bill Howe's team can also work with you on custom projects in your new or existing home. Our team has decades of experience building custom kitchen and bathroom cabinetry that is specifically tailored to our client's desires. Whether you are looking for custom doors, professional cabinet refacing, or any other kitchen cabinetry repair, our team is ready to help. Additionally, we have installed countless new kitchen and bathroom countertops on new or existing cabinetry, in a range of materials including tile, granite, quartz, cultured marble, and granitex. Countertop installs, like our other services, are offered with free estimates included. If you know you need a change, but are unsure what material would best suit your stylistic and functional preferences, our expert staff can guide you through the process and help you choose the perfect countertop. If you are replacing your countertop, you may also want to consider upgrading to a farm style sink – a trendy and highly functional option.
Why Bill Howe?
There's a reason why Bill Howe has built a name for themselves in the San Diego area as an industry-leader in home services, restoration, and remodel. Our cabinet repair San Diego services are personal but professional. We work with homeowners to get them the results they want to see, when they want to see them. Plus, our dedicated team has decades of experience in repair, cabinet refacing services so you can be sure that you are receiving top-notch services in addition to excellent customer care.
Ready to create your dream kitchen or bathroom? Let Bill Howe help you with all of your renovation needs. Whether you are just doing a cabinet replacement or your looking to do a complete remodel, our experienced contractors can handle any job. To schedule an appointment or receive a free estimate , please contact us at 1-800-BILL-HOWE (1-800-245-5469).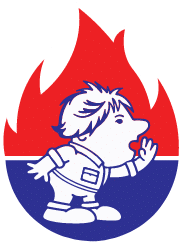 Start Checking Things Off That Home Improvement List With Our Flexible Financing Options
If you want to upgrade your plumbing, HVAC equipment or have an unexpected repair, Bill Howe offers financing solutions that get you the services you need when you need them. Financing is available for a variety of services and products including equipment and installation, maintenance and repairs. Plus, you'll find flexible, budget-friendly options to fit your individual needs.
Access to affordable upgrades and repairs
Low monthly payments
Competitive Financing Rates
Your choice of lender with a program that best fits your needs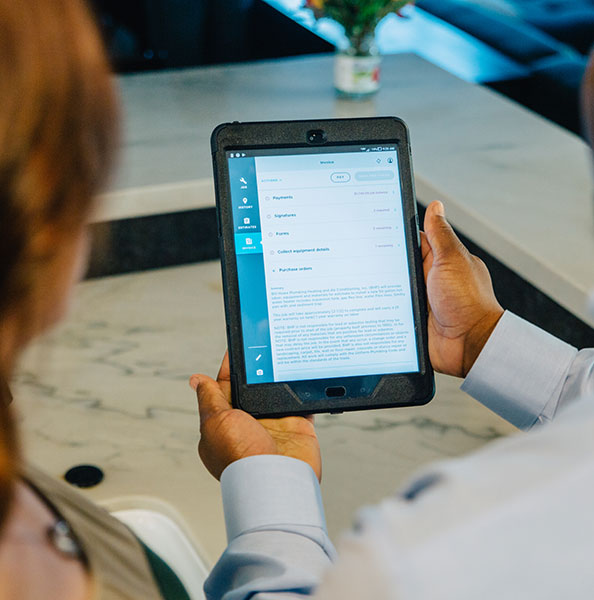 Alpine
Bonita
Bonsall
Borrego Springs
Boulevard
Camp Pendleton
Campo
Cardiff By The Sea
Carlsbad
Chula Vista
Coronado
Del Mar
Descanso
Dulzura
El Cajon
Encinitas
Escondido
Fallbrook
Guatay
Imperial Beach
Jacumba
Jamul
Julian
La Jolla
La Mesa
Lakeside
Lemon Grove
Mount Laguna
National City
Oceanside
Pala
Palomar Mountain
Pauma Valley
Pine Valley
Potrero
Poway
Ramona
Ranchita
Rancho Santa Fe
San Diego
San Luis Rey
San Marcos
San Ysidro
Santa Ysabel
Santee
Solana Beach
Spring Valley
Tecate
Valley Center
Vista
Warner Springs