We've got great year-round weather here in San Diego. But sometimes it's a little too hot or cold for comfort, not to mention the humidity! That's when package HVAC or split systems come to the rescue. Both types of heating and cooling systems do a great job of keeping the inside of your home nice and cozy. But perhaps you're ready to upgrade an existing system and have heard about our HVAC package unit installation service?
An HVAC package unit may be the perfect option for your home, especially if it doesn't have a crawlspace or a basement. And in San Diego, there aren't too many homes with basements. So, is an AC package unit right for you? Bill Howe can help you make the best decision for your needs and budget.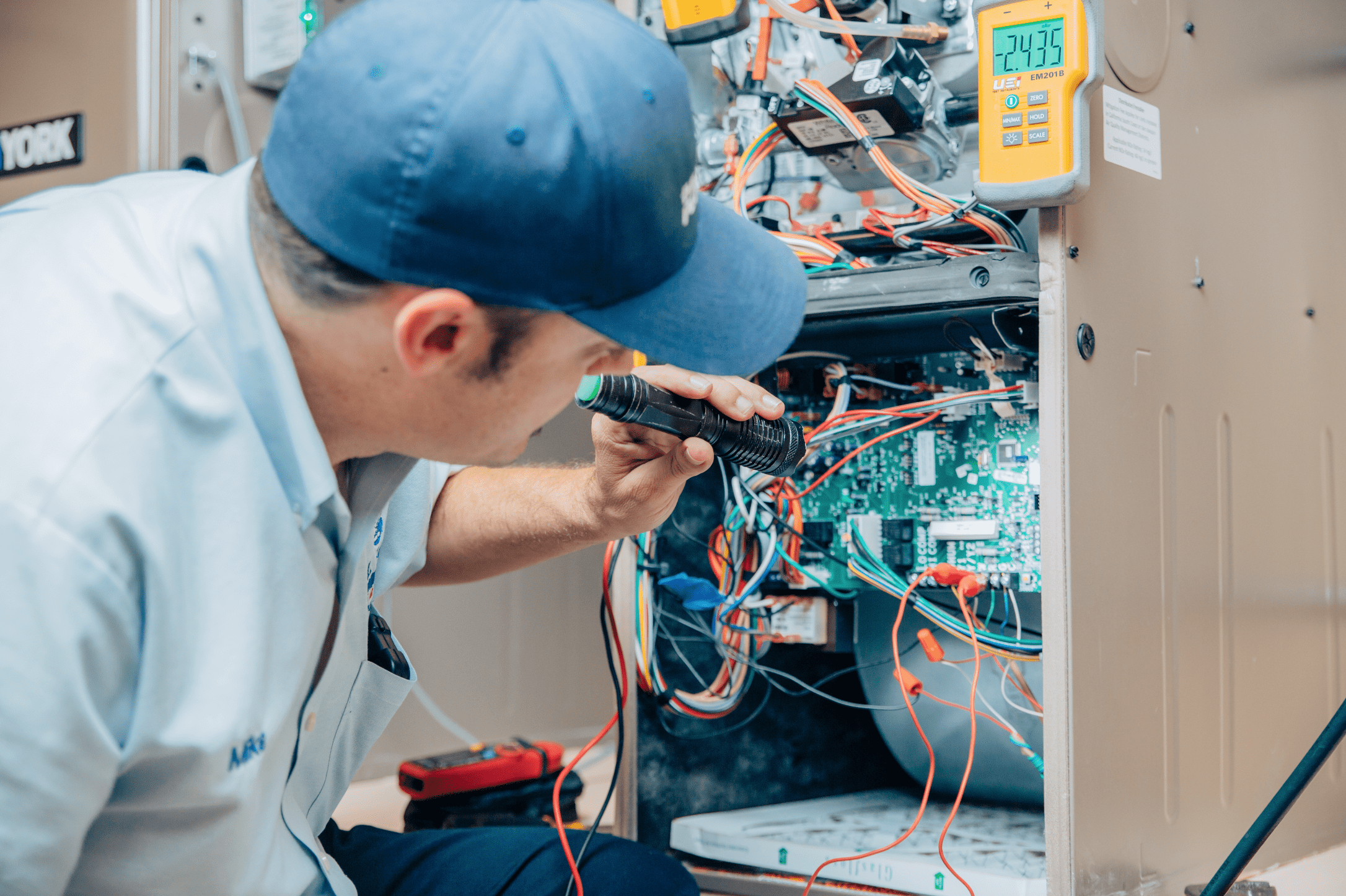 Check Out Our Latest Promos
$79 Furnace Tune Up and Safety Inspection + Free Filter
Learn More
$500 Off Purchase + Install
$500 Off Purchase + Install of Honest Silver Water Filter
Learn More
Got Mold? Get 5% Off Mold Remediation Services
Includes FREE Visual Mold Inspection & Estimate
5% Off
Learn More
What is a Package Unit AC?

Package units are all-in-one heating and cooling systems that are typically kept outdoors. They are also referred to as hybrid systems or heat pump package units when they come with heat pump technology.
But what really makes an AC package unit different from mini-split and split systems is how the components of the system are laid out. In a Package Unit AC system, the heat pump, compressor, evaporator coil, blower and refrigerant are all housed within one unit that is typically located on the rooftop of your property.
There are different types of packaged units:
Package unit AC: consists of the compressor, coils, and air handler. A package unit AC can also provide some warmth with an electrical heat strip
Packaged heat pump: heat pump technology is used to cool and heat
Packaged gas-electric: an air conditioner and gas furnace combo
Packaged dual-fueled: consists of a heat pump (heating and cooling) and a gas furnace
Is an HVAC Package Unit the Best Option for My House?
Even though both types of HVAC systems have many benefits, there are some downsides to each, especially if installed incorrectly or in the wrong spot on your property. For example, they're prone to weather damage since a packaged HVAC system is outside. This means they can rust and may have a shorter lifespan. But mini-split systems have more moving parts than an HVAC package unit, so they have a greater chance of leaks.
Package systems can bring some much needed comfort to your home in the hottest and coldest months. Going with an HVAC package unit to heat and cool your home is a significant investment. So is it the best choice for your house? We'll break down the benefits for you. 
Here are the benefits we talk about with packaged systems:
All-in-one unit
Easy to maintain
Great when space is low
Very quiet since they are located outside
Great option for commercial spaces
You Can Count on Bill Howe for HVAC Package Unit Installation
When you go with Bill Howe, there's no need to worry about a poorly installed HVAC package unit. We've been a trusted home services leader in San Diego since 1980 and take pride in doing the job right the first time. And once you have your new HVAC package unit installed, you can keep it running smoothly and efficiently all year with an HVAC tune-up from the Bill Howe experts. We know Howe!
Schedule Your Packaged Unit AC Installation Today
Are you ready to upgrade and enjoy the benefits of a comfortable home? Want to learn more about an AC package unit? The friendly team at Bill Howe will gladly answer your questions. To schedule your package AC unit installation consultation or maintenance, call 1-800-BILL-HOWE (1-800-245-5469) today!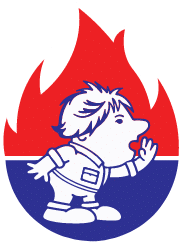 Start Checking Things Off That Home Improvement List With Our Flexible Financing Options
If you want to upgrade your plumbing, HVAC equipment or have an unexpected repair, Bill Howe offers financing solutions that get you the services you need when you need them. Financing is available for a variety of services and products including equipment and installation, maintenance and repairs. Plus, you'll find flexible, budget-friendly options to fit your individual needs.
Access to affordable upgrades and repairs
Low monthly payments
Competitive Financing Rates
Your choice of lender with a program that best fits your needs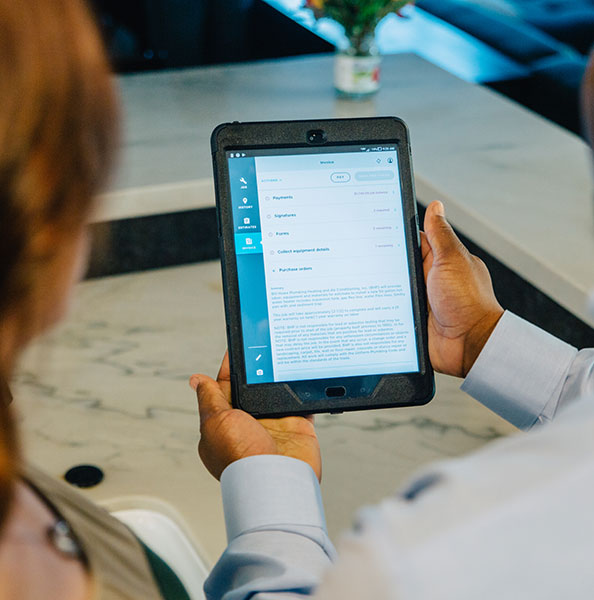 Alpine
Bonita
Bonsall
Borrego Springs
Boulevard
Camp Pendleton
Campo
Cardiff By The Sea
Carlsbad
Chula Vista
Coronado
Del Mar
Descanso
Dulzura
El Cajon
Encinitas
Escondido
Fallbrook
Guatay
Imperial Beach
Jacumba
Jamul
Julian
La Jolla
La Mesa
Lakeside
Lemon Grove
Mount Laguna
National City
Oceanside
Pala
Palomar Mountain
Pauma Valley
Pine Valley
Potrero
Poway
Ramona
Ranchita
Rancho Santa Fe
San Diego
San Luis Rey
San Marcos
San Ysidro
Santa Ysabel
Santee
Solana Beach
Spring Valley
Tecate
Valley Center
Vista
Warner Springs