Interested in central air with more energy-efficient cooling? The solution is ductless air conditioning. San Diego residents can remain comfortable without spending a fortune with this energy efficient system. Our expertly trained technicians are skilled at installation, service and repair of these unique air conditioning systems.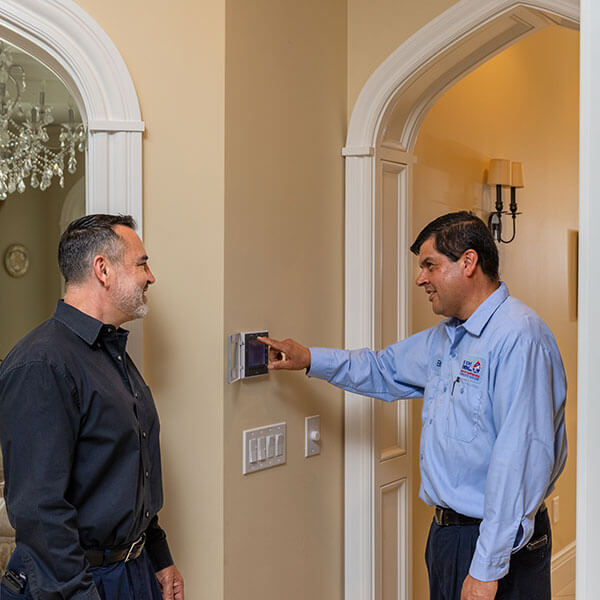 Check Out Our Latest Promos
$79 Furnace Tune Up and Safety Inspection + Free Filter
Learn More
$500 Off Purchase + Install
$500 Off Purchase + Install of Honest Silver Water Filter
Learn More
Got Mold? Get 5% Off Mold Remediation Services
Includes FREE Visual Mold Inspection & Estimate
5% Off
Learn More
Trust Bill Howe for All Ductless Heating and Cooling System Needs in SD
With ductless air conditioning solutions, homeowners will enjoy less noise than with conventional air conditioner systems. It's also possible for the unit to cool areas that are hard to reach with conventional duct systems extending the comfort level in all areas of the home.
Ductless air conditioning systems and heating systems combine a standard outdoor unit with indoor units that mount on the walls. The units are perfectly suited for the unique weather in San Diego and are some of the most efficient systems available today for both heating and air conditioning.
Benefits of Ductless Air Conditioning
All in One
Ductless units work for both cooling and heating of the home providing unlimited comfort from one HVAC system.
Energy Efficiency
Ductless air conditioners and heat pumps are also energy efficient. Because there is no ducting, heat and cooling loss normally associated with traditional units is eliminated. Air loss through ducting can account for up to 30 percent of energy consumption according to energy.gov.
Zone Control
Ductless split systems are great for large homes and small spaces because of their zone control. Homeowners can control heating and cooling in each space separately, increasing efficiency further by not heating or cooling unused spaces. Zone control also allows homeowners to set different climates in each room, ideal for households with individuals requiring varying comfort settings.
Smart & Programmable
Ductless split systems can be controlled from anywhere with wifi connection. Like most HVAC systems being manufactured today, ductless systems are smart and can be programmed and wirelessly controlled. Ductless air conditioners also come with remote control operation while homeowners are in the home.
Noise Reduction
Ductless mini split units are incredibly quiet. Homeowners have often found it challenging to find a powerful, yet quiet operating HVAC unit. With ductless systems, the whisper quiet settings will provide home cooling and heating without making a sound.
Easy Maintenance
Ductless ac units are easily maintained by homeowners and HVAC professionals. Homeowners can keep the units clean and clear of furniture or obstructions, clean the filters on a regular basis to keep the system running well and improve indoor air quality.
Once a year, just like with traditional units, homeowners should have an HVAC professional service the outdoor unit of the ductless system. Unlike traditional systems, you will only need one annual appointment, since the heating and cooling system is all in one.
Installing Ductless AC & Heat Pump
Many homeowners think installing ductless air conditioners will be much less expensive and easier than traditional systems. While the install process is simple, ductless systems still consist of an outdoor unit and indoor air handlers. Depending on the home and what is being installed, ductless systems can be just as expensive as traditional split systems.
Indoor air handlers are mounted inside of the home and can be mounted to the walls, at the baseboards, or recessed in the ceiling. Since they are not connected to ducting, each room to be cooled or heated will have its own indoor air handler that communicates with the outdoor unit.
The outdoor unit is more flexible with ductless systems and can be placed in varied locations along the side of the home. They are much slimmer than traditional condensing units, which many homeowners find appealing.
Ductless systems require specific electrical components and also utilize a condensate line to discharge water.
Each Bill Howe Home Comfort Advisor will help homeowners decide if a ductless system is right for your home. For most homeowners installing heat and AC for the first time, or in homes without ducting already installed, ductless is the perfect choice.
Financing
Homeowners are also able to finance the installation of their new ductless ac and heating systems. Bill Howe offers traditional financing, with zero percent interest options as well as financing through the HERO program. HERO financing works great with ductless options as it is a way to upgrade homes with energy efficient appliances.
Homeowners can qualify easily through HERO or have one of our home comfort advisors walk them through the process.
For a free in-home estimate to choose, design, and install the right system for your home cooling needs, call the experts at 1-800 BILL HOWE (245-5469).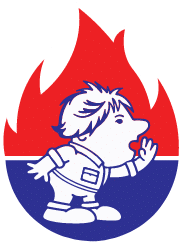 Start Checking Things Off That Home Improvement List With Our Flexible Financing Options
If you want to upgrade your plumbing, HVAC equipment or have an unexpected repair, Bill Howe offers financing solutions that get you the services you need when you need them. Financing is available for a variety of services and products including equipment and installation, maintenance and repairs. Plus, you'll find flexible, budget-friendly options to fit your individual needs.
Access to affordable upgrades and repairs
Low monthly payments
Competitive Financing Rates
Your choice of lender with a program that best fits your needs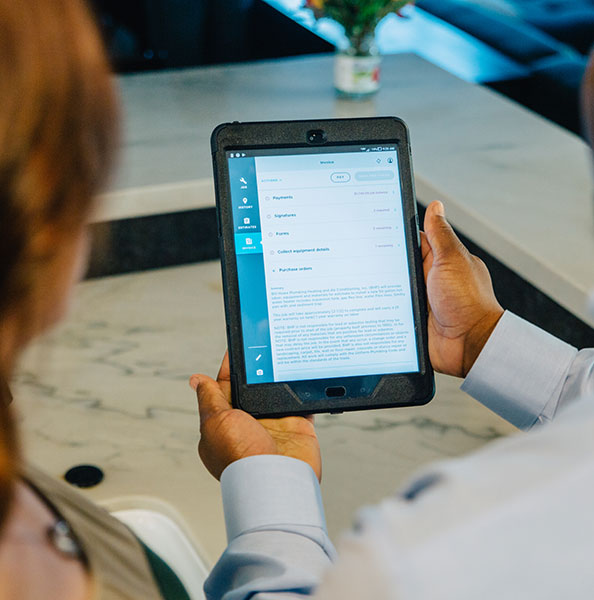 Alpine
Bonita
Bonsall
Borrego Springs
Boulevard
Camp Pendleton
Campo
Cardiff By The Sea
Carlsbad
Chula Vista
Coronado
Del Mar
Descanso
Dulzura
El Cajon
Encinitas
Escondido
Fallbrook
Guatay
Imperial Beach
Jacumba
Jamul
Julian
La Jolla
La Mesa
Lakeside
Lemon Grove
Mount Laguna
National City
Oceanside
Pala
Palomar Mountain
Pauma Valley
Pine Valley
Potrero
Poway
Ramona
Ranchita
Rancho Santa Fe
San Diego
San Luis Rey
San Marcos
San Ysidro
Santa Ysabel
Santee
Solana Beach
Spring Valley
Tecate
Valley Center
Vista
Warner Springs