How to prepare for the rainy season
We've already had some rainy weather unexpectedly come our way and we should be prepared for more over the next couple months. Making sure your home, more specifically your yard, is ready for the rainy season will help avoid future issues when those clouds roll in.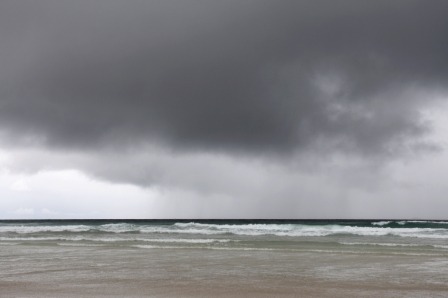 Your area drain (also known as your landscape drain) needs to be free of all debris so that the rain can drain from your yard. Given that we don't regularly get rain water running through those lines, it's possible that you have debris building up (whether it's roots, leaves, or garbage). Running a snake down that drain will give you peace of mind knowing the rain water has a place to go. You can also have a camera inspection of your line to ensure that the pipe is not damaged or broken.  With the sewer camera inspection, you'll receive a DVD of the inspection so that you can see exactly what your lateral lines look like.
We recommend that you maintain your drains regularly. Why you ask? If you wait until it's raining to find out that your area drain is backed up, you may have a flooding problem and expensive damage to your property. If we can evaluate that drain now, we can provide a solution and you won't be under duress of a potential flooding disaster. Take our word for it…it pays to be prepared and have clean drains!
If you have more questions about maintaining your area drains, sewer camera inspections or hydrojetting, please feel free to call us at 1-800-BILL-HOWE (1-800-245-5469).