"Howe" to Clean Your Aerators
Aerators are the fine mesh grid on your faucets that break up the stream of water by mixing in air. They are the device that allows you to have good water pressure but since the volume is reduced, you're saving water. They're mandatory to have on every faucet of the home. But don't worry, faucets automatically come with aerators, so if you've never looked under your faucet and you don't have unreasonably high water pressure in a particular fixture, odds are you have an aerator.
There are only a couple reasons why you should consider cleaning or replacing your aerator: (1) you've noticed that the flow of your faucet has slowed down significantly. Often times when the water to your home or building has been shut off the debris within your water lines will settle and build up at the aerator. Or, (2) you can see rust or corrosion around your aerator.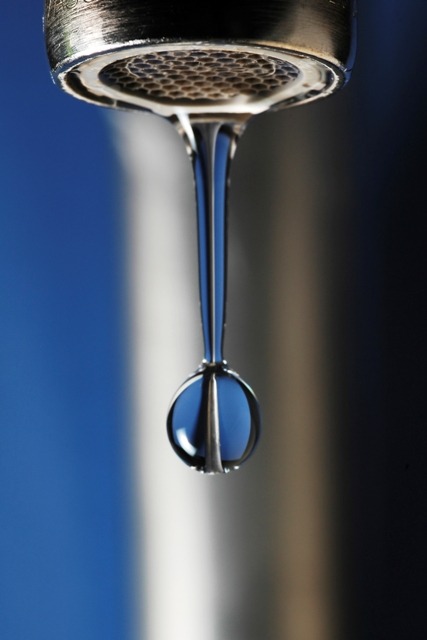 "Howe" to clean the aerator:
First try unscrewing the aerator by hand by simply twisting it at the spout. Remember, righty-tighty, lefty loosey! If you are unable to do it by hand, use channel locks or an adjustable wrench.  Be extra careful not to ruin the finish on your faucet when using the wrench!
Clean it out just by spraying water through the filter, removing any debris – do not use soap or chemicals to clean it, just some simple H2O.
If you remove the aerator and you notice corrosion or rust, there's no saving it, it'll have to be replaced. But don't worry, aerators are relatively inexpensive and can be picked up at your local home supply store. There are a few different sizes, so make sure you pick up the right one for your faucet.
If you're going to replace the aerator, follow the instructions to install the new one. First, screw it on by hand and you can lightly tighten with your wrench. We don't advise tightening it too tight so that you can easily remove it the next time you want to clean it out.
And of course, if you want to save yourself the trouble, we'd be happy to change your aerators for you! Just call 1-800-BILL-HOWE (1-800-245-5469), because We Know Howe!